Zachary Turley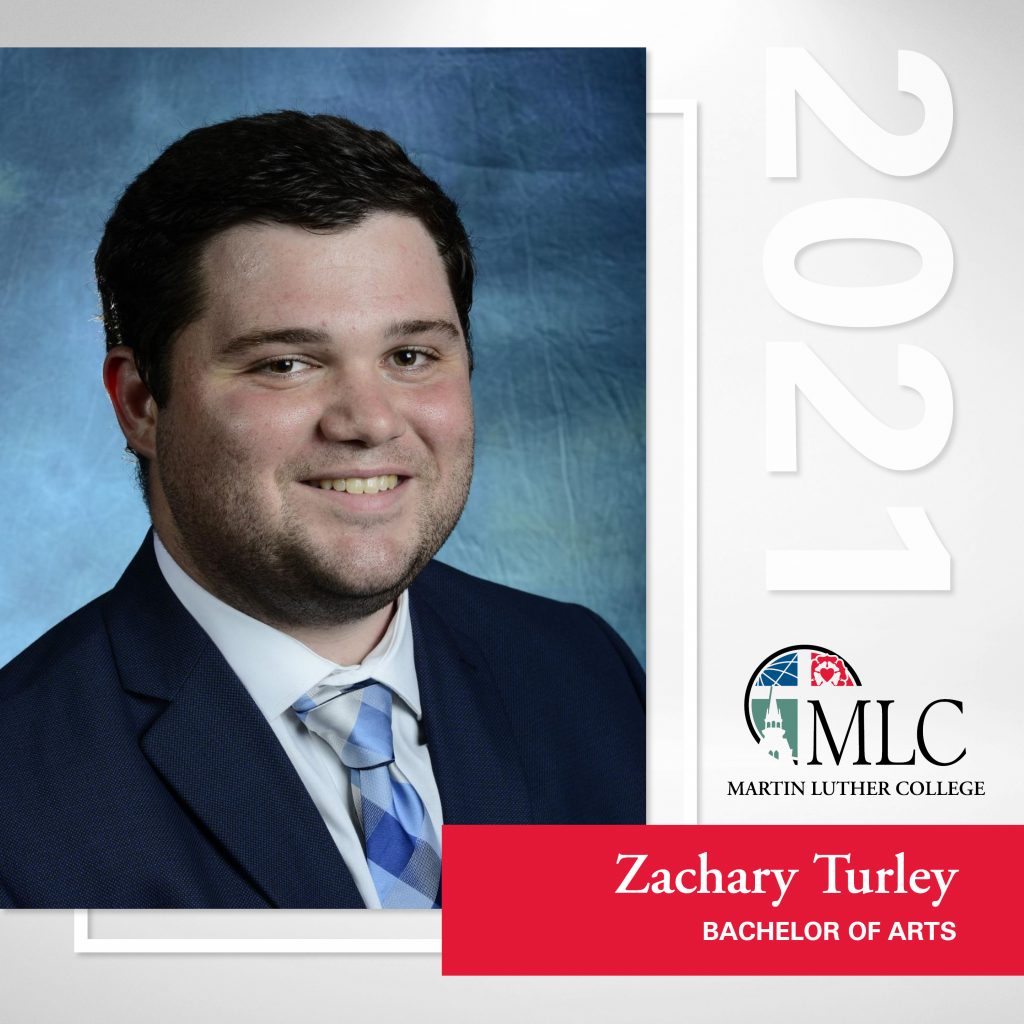 Favorite Bible Passage
Come to me, all you who are weary and burdened, and I will give you rest.  Take my yoke upon you and learn from me, for I am gentle and humble in heart, and you will find rest for your souls.  For my yoke is easy and my burden is light. ~ Matthew 11:28-30
Activities during time at MLC
I participated in the Esports club for a year and a half. Not sure if that's exceptionally sufficient.
Special memory from years at MLC you would like to share
I made several strong, everlasting bonds my first year here. These will certainly last the duration of my lifetime in the ministry...und in die Ewigkeit!
Favorite class
1 Corinthians. The exegetical knowledge gained in this course is irreplaceable. If I could participate in courses such as this for every book of Holy Scripture, I wouldn't skip a beat in enrollment.
Words of wisdom for incoming students
I came from a public high school and public universities, whose workloads pale in comparison to what I received here. I won't mince words when I say that the workload is daunting at times, but do not let that discourage you. The time and effort spent in this work has everlasting benefits. Not to mention, you have a whole student body and faculty willing to help you with anything you may need.