Zachary Bloomquist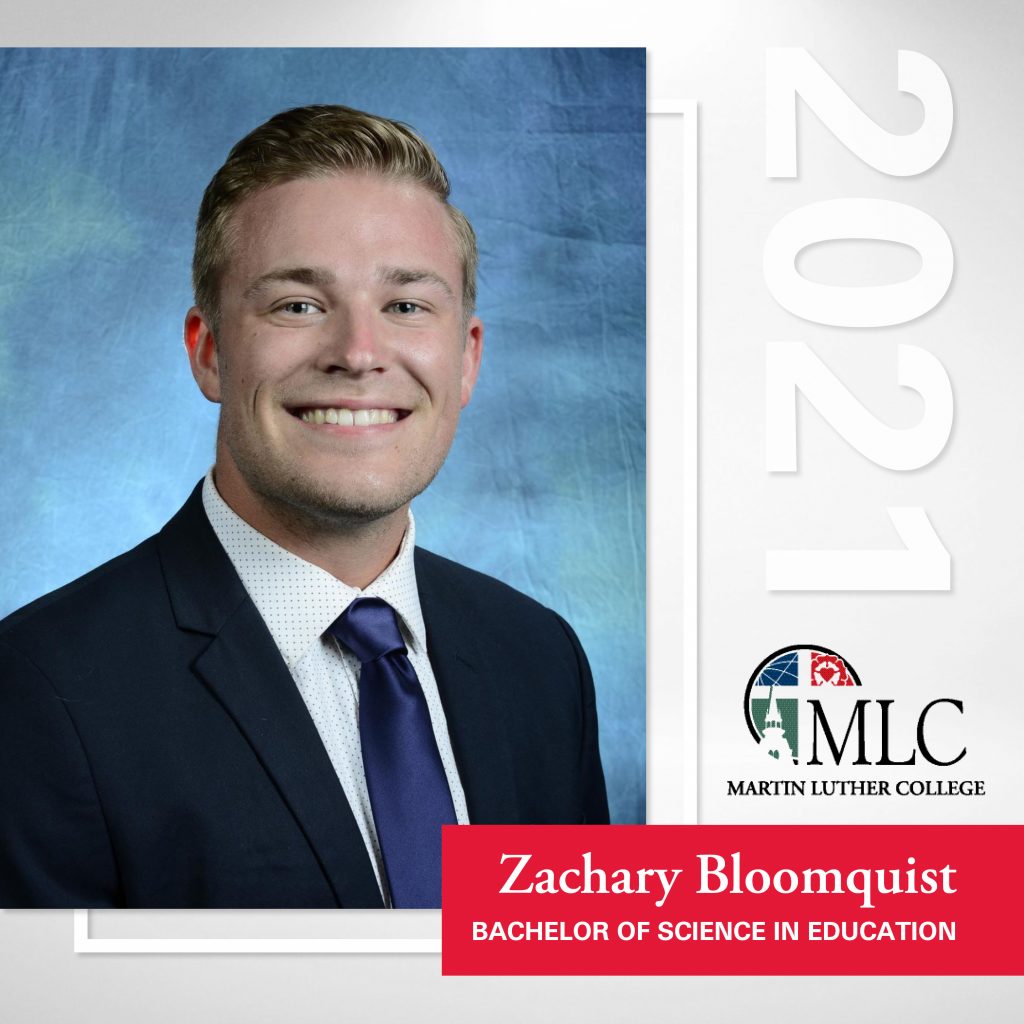 Favorite Bible Passage
and call on me in the day of trouble; I will deliver you, and you will honor me. ~ Psalm 50:15
Activities during time at MLC
Football
Special memory from years at MLC you would like to share
Winning Conference Championships
Favorite class
BHL 2 with Professor Koelpin. The insight that I received from that class was amazing and was able to think about things in a different light thanks to Professor Koelpin.
Words of wisdom for incoming students
It seems like four years is a long time but as you build up to call day and graduation, appreciate the friendships and insights from your Professors. It will pay off in the long run when getting into your future Ministry!