William DeMarce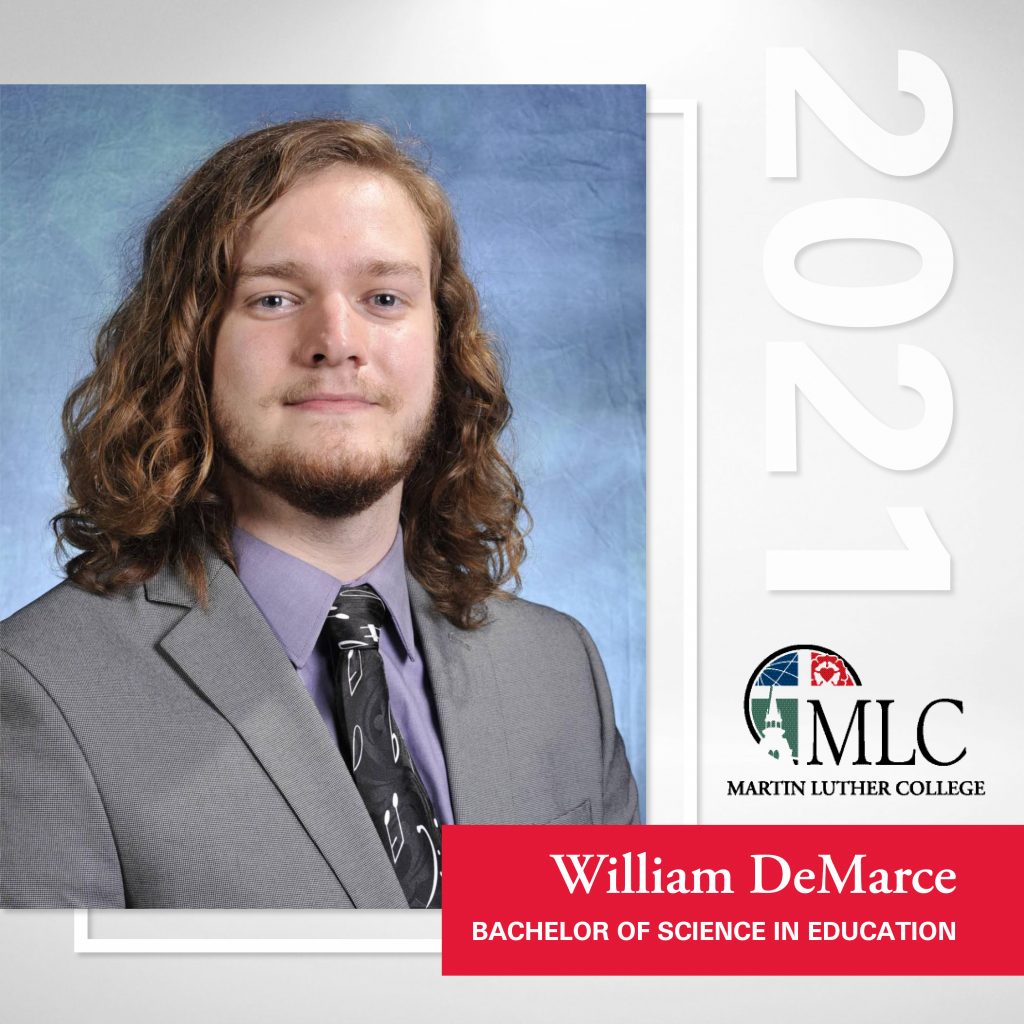 Favorite Bible Passage
The Lord is my shepherd, I lack nothing. ~ Psalm 23:1
Activities during time at MLC
Theater, College Choir, Wind Symphony
Special memory from years at MLC you would like to share
My freshman year, I auditioned for the fall musical, The Sound of Music. I was late for my audition time, so I didn't make the best first impression. Luckily for me, the staff of the show gave me a shot anyway and cast me as Captain Von Trapp. Being in that show was an incredible introduction to MLC Forum and I made a lot of friends with upperclassmen I wouldn't have otherwise had an opportunity to interact with much. I will always be thankful for that show.
Favorite class
My favorite classes were Advanced Choral Conducting and Advanced Instrumental Conducting. I really enjoyed the experience of planning rehearsals, diving deep into musical analysis, and creating music with so many talented musicians.
Words of wisdom for incoming students
When you get here, try to find an activity that will let you interact with people outside of your grade and your major. There are a lot of great people to meet at MLC, so don't box yourself in.