Thomas Plitzuweit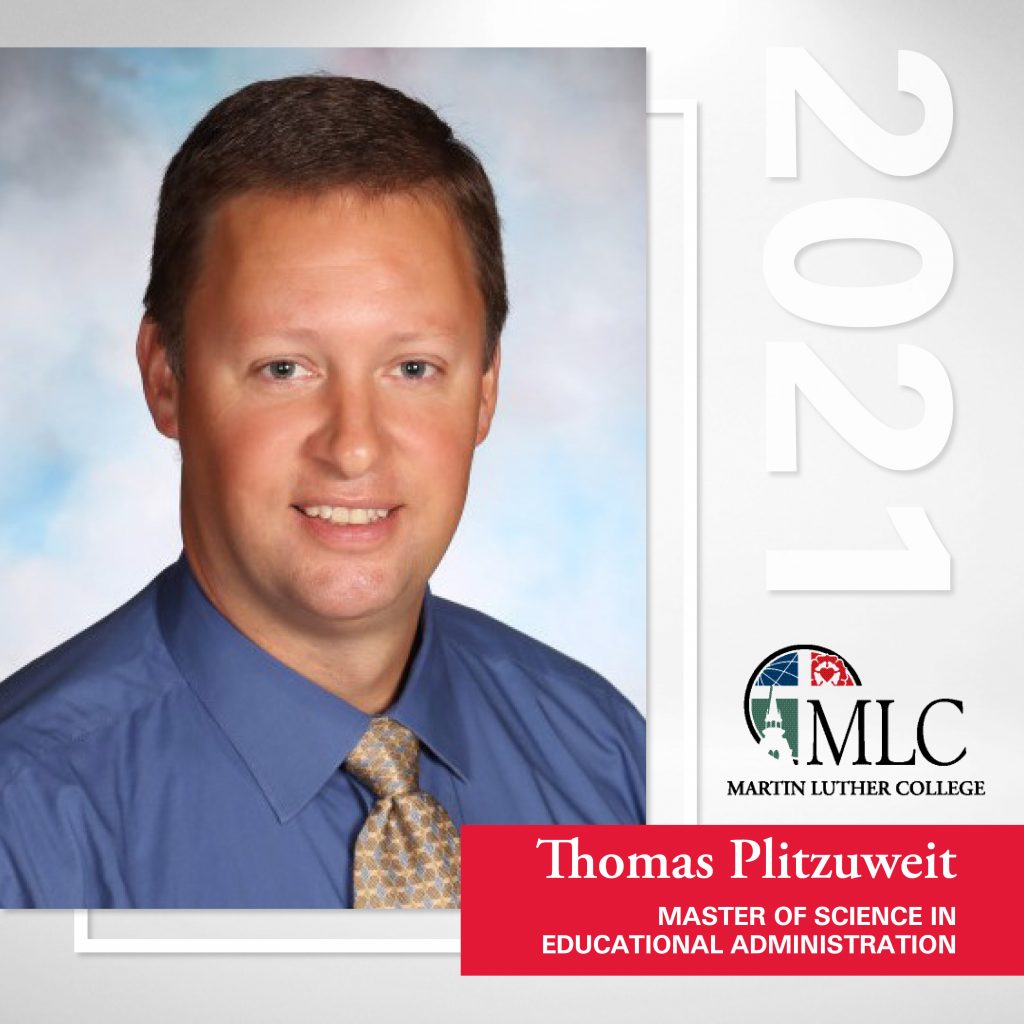 Favorite Bible Passage
Be faithful, even to the point of death, and I will give you the crown of life. ~ Rev. 2:10b
Activities during time at MLC
basketball, college choir
Special memory from years at MLC you would like to share
I was placed in organ when I arrived on campus, and I was blessed to have Dr. Ed Meyer as my organ instructor. It maybe took two weeks for him to encourage me to stick with piano because it was quite apparent to him that my feet and my hands didn't like working together. I thanked him for his honesty and quickly (and gladly!) signed up for another piano course.
Favorite class
Lutheranism in America - Professor Arnold Koelpin had a way of teaching the course that made it real to the students. He helped us understand where the early Lutheran church leaders came from and their reasons for settling where they did. It was like we were there right alongside the early church leaders as the Lutheran church grew across the US.
Words of wisdom for incoming students
The need for workers is high. Know that your colleagues in the ministry are praying for you and that the Lord will bless you in your training. We look forward to serving in the public ministry with you!