Taylor Glowicki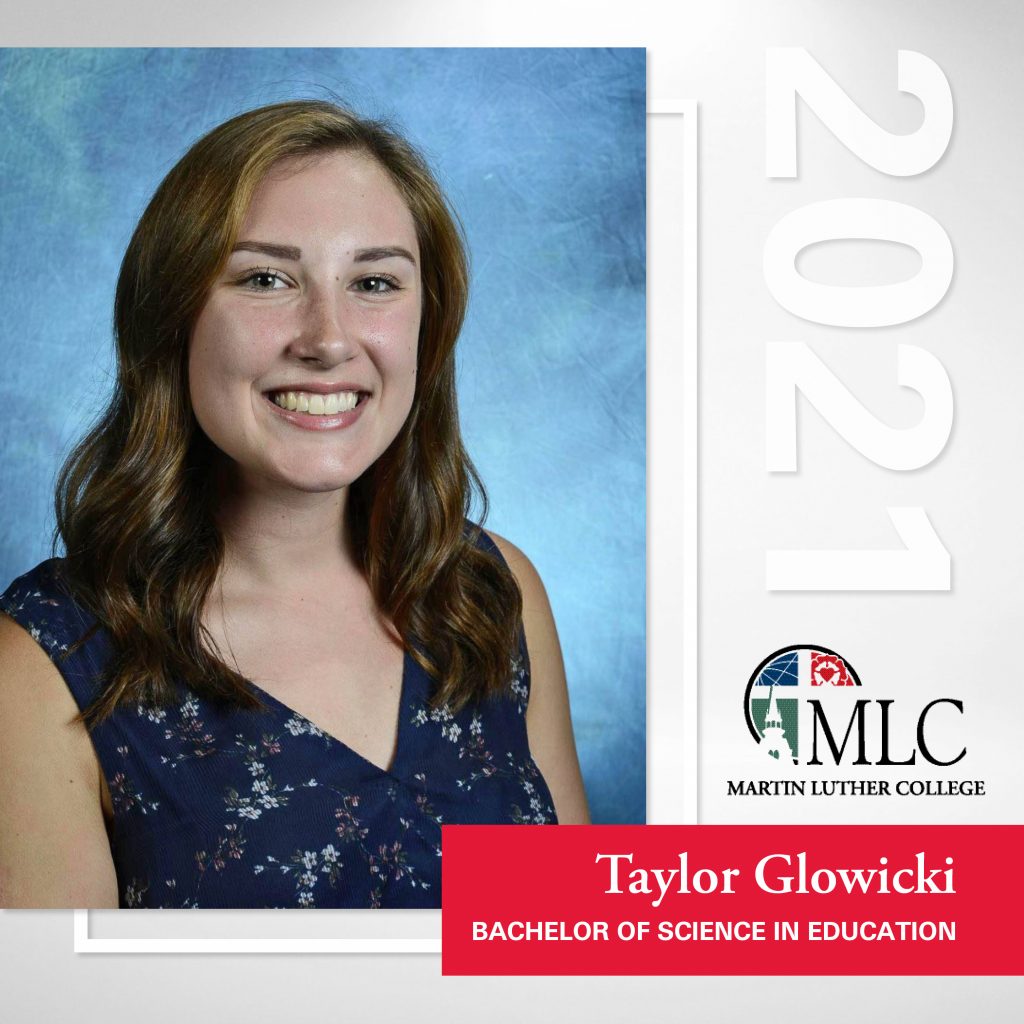 Favorite Bible Passage
When Jesus spoke again to the people, he said, "I am the light of the world. Whoever follows me will never walk in darkness, but will have the light of life. ~ John 8:12
Activities during time at MLC
Choir, Intramurals
Special memory from years at MLC you would like to share
Meeting so many lifelong friends
Favorite class
Preprimary curriculum. We learned all about HighScope and how to incorporate it into a learning center. We talked about different things that should be included in curriculum and lessons. There are 5 elements we were told to remember; Child's Choice, Manipulation, Adult Scaffolding, Materials, and Child Language.
Words of wisdom for incoming students
Be as involved in activities happening on campus as you can!