Sidney Glowicki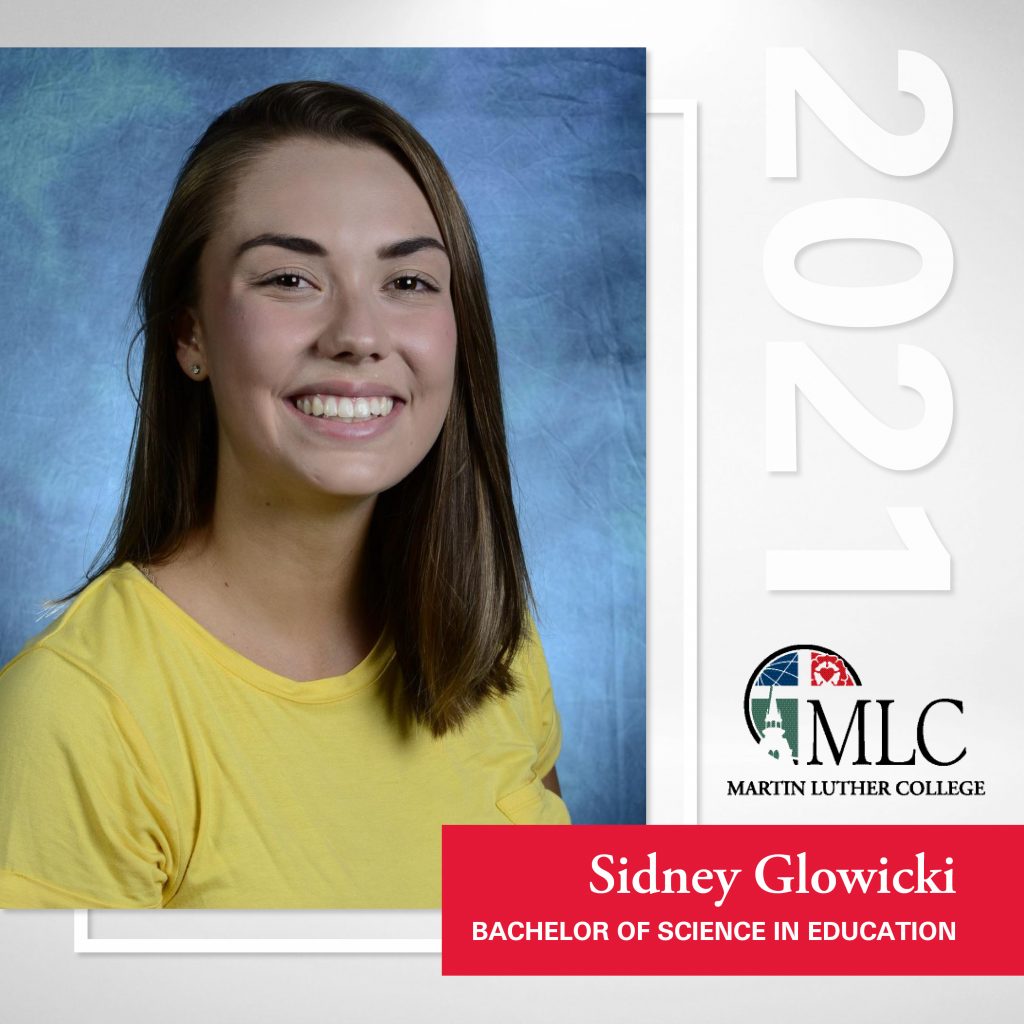 Favorite Bible Passage
For I know the plans I have for you," declares the Lord, "plans to prosper you and not to harm you, plans to give you hope and a future. ~ Jeremiah 29:11 
Activities during time at MLC
I played soccer during my sophomore year.
Special memory from years at MLC you would like to share
Making friends from all around the country who will be fellow future pastors and teachers.
Favorite class
My favorite classes were during my Junior year at MLC during my clinical semester. Children's literature with Professor Roux was a really enjoyable class because we were able to explore books that children would want to read at school and during independent reading. I really loved seeing ways to incorporate children's literature into lessons and learn how to make reading enjoyable for students. It was exciting to begin planning for a future classroom in that way!
Words of wisdom for incoming students
Life is full of ups and downs. You will be faced with moments in life that seriously challenge you. Learn to embrace challenges rather than avoid them. Choose to see challenges as fun opportunities to learn. Replace the fear that these challenges give with God's love and remember that he has a plan for you.