Sara Wentzel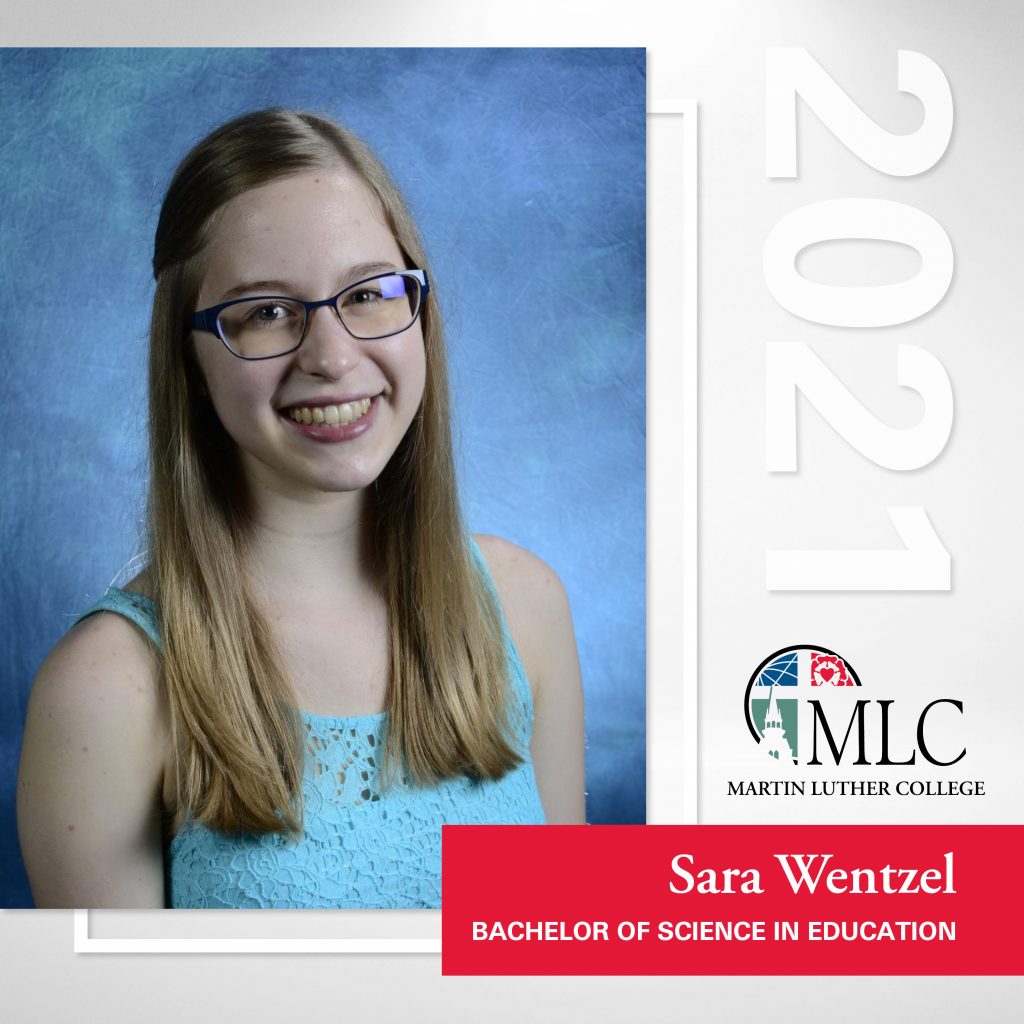 Favorite Bible Passage
I have told you these things, so that in me you may have peace. In this world you will have trouble. But take heart! I have overcome the world. ~ John 16:33
Activities during time at MLC
Forum costuming and props crews, Chorale and women's choir
Special memory from years at MLC you would like to share
Bob Ross night! I always had so much fun getting together with friends and painting. We made some great memories and always thoroughly enjoyed ourselves (even if our paintings didn't quite match Bob Ross!) My friends and I also had some fun late night talks and homework parties where we didn't get much homework done!
Favorite class
Children's Literature (a.k.a. Kiddie Lit) was definitely my favorite class. I absolutely love reading, so getting to read a children's book for homework was a dream! I learned about so many new books to use in my future classroom.
Words of wisdom for incoming students
Enjoy every moment with your friends! You build lasting friendships here with amazing people, so cherish your time with them. Don't spend too much time on your homework or stay up too late!