Samuel Evans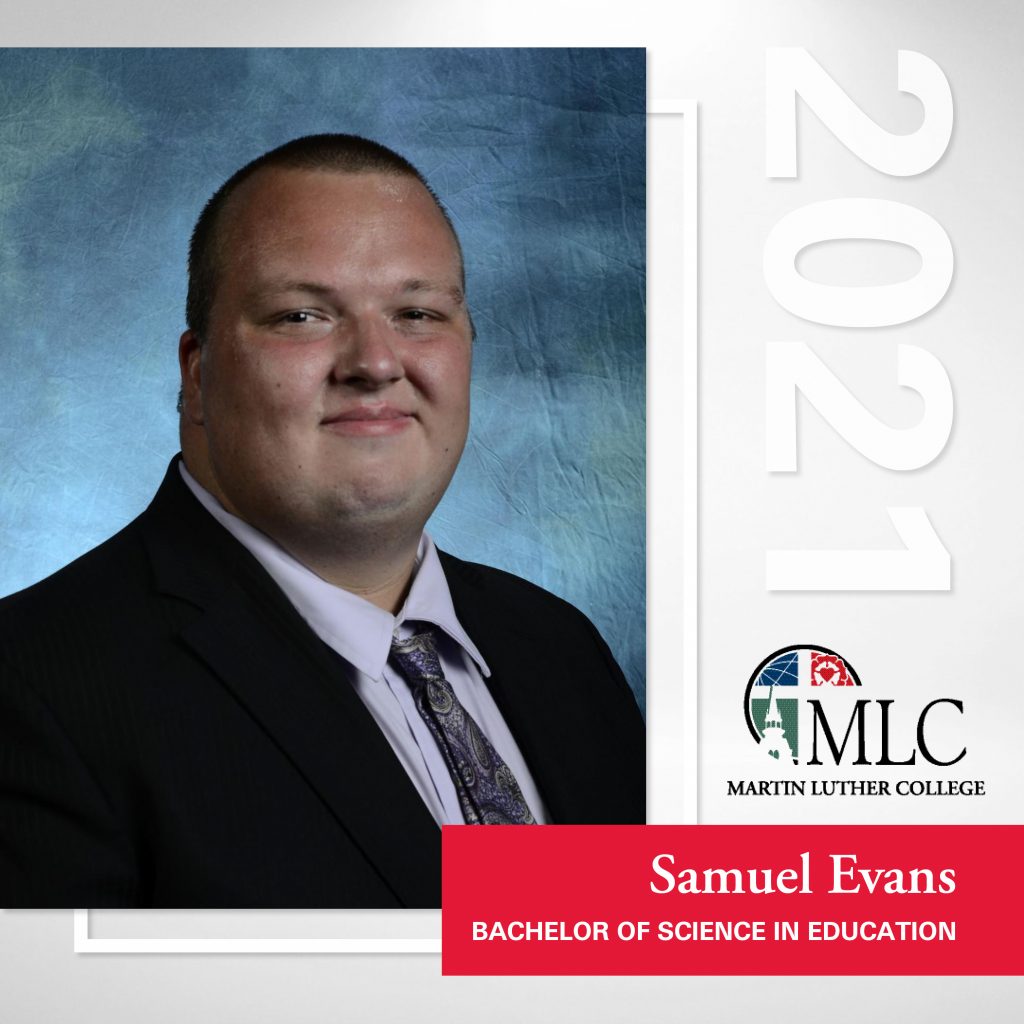 Favorite Bible Passage
John 16:33 or Isaiah 30:21
Activities during time at MLC
Soccer manager.
Special memory from years at MLC you would like to share
The first chapel and just hearing everyone singing it was amazing and something I miss when I went out Student Teaching.
Favorite class
US Immigration and Ethnicity with Prof. Grundmeier. This class takes you throughout the US history of immigration and why people came here and how we treated them when they arrived. This was an awesome class because we can use this information to do outreach as a synod.
Words of wisdom for incoming students
If you aren't sure if you want to be in the public ministry that's ok. We all struggle with that at point or another but always try your hardest and make those connections with other people so you have a good support group encouraging you when you feel down or when they are feeling down.