Ruth Buchholz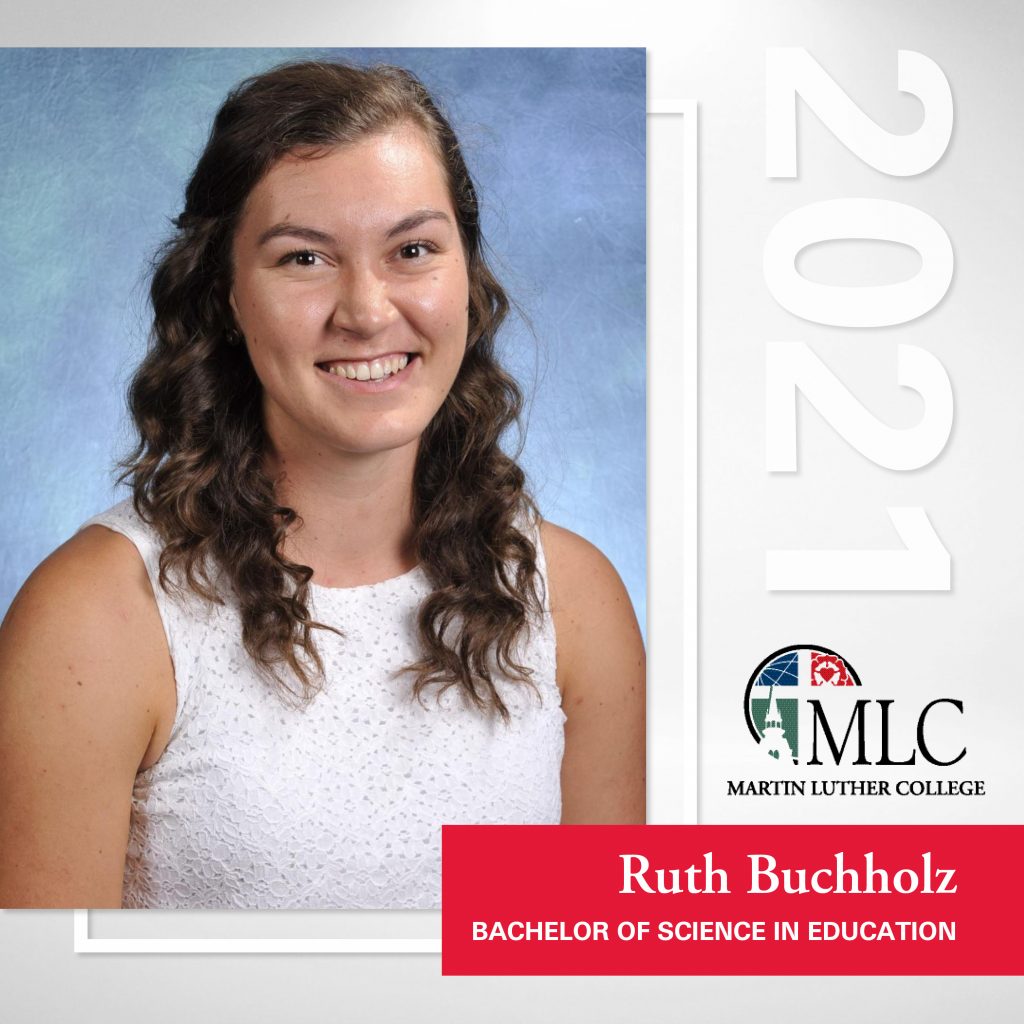 Favorite Bible Passage
But seek first his kingdom and his righteousness, and all these things will be given to you as well. ~ Matthew 6:33 
Activities during time at MLC
Volleyball, Basketball, Piano, Organ, RA, Intramural sand volleyball, SAAC President, STEM&M founding member
Special memory from years at MLC you would like to share
A lot of my friends have hammocks, so sometimes we would all set our hammocks up in one of the parks and just relax and chat. I also have a lot of fun memories from being on the volleyball and basketball team.
Favorite class
Any class with Professor Diersen has been my favorite, but I especially liked Anatomy & Physiology II. The information was super applicable and we completed a lot of really cool labs, including dissections.
Words of wisdom for incoming students
The time goes quickly, so enjoy the time with friends and embrace living a few steps away from each other. Search for opportunities to get involved on campus, in New Ulm, and in your home church. Grades and school work are important, but ministry is about people. Gain experience in building meaningful relationships with people around you.