Risa Fellers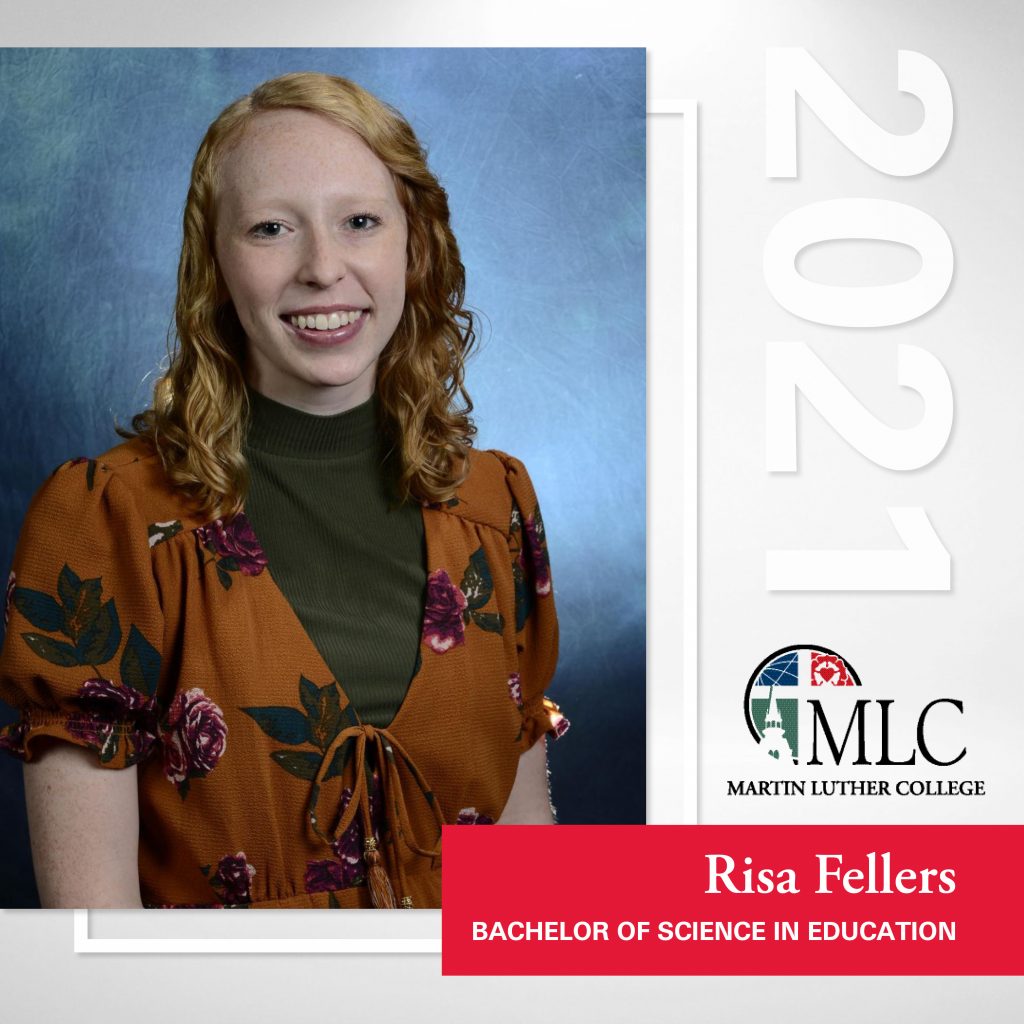 Favorite Bible Passage
Why, my soul, are you downcast? Why so disturbed within me? Put your hope in God, for I will yet praise him, my Savior and my God. ~ Psalm 42:11
Activities during time at MLC
The Heart of Teaching (urban ministry committee), Chorale
Special memory from years at MLC you would like to share
Travelling to Milwaukee and Chicago on the Urban Immersion trips were incredible (and fun) immersive experiences for urban ministry.
Favorite class
Classroom Management with Prof. Clemons -- this class gives you many tips and strategies to use regarding positive and effective classroom management that actually work! (I speak from experience of use!)
Words of wisdom for incoming students
Remember your focus: What is at the heart of our teaching and preaching? Christ's love.