Rebekah Edelburg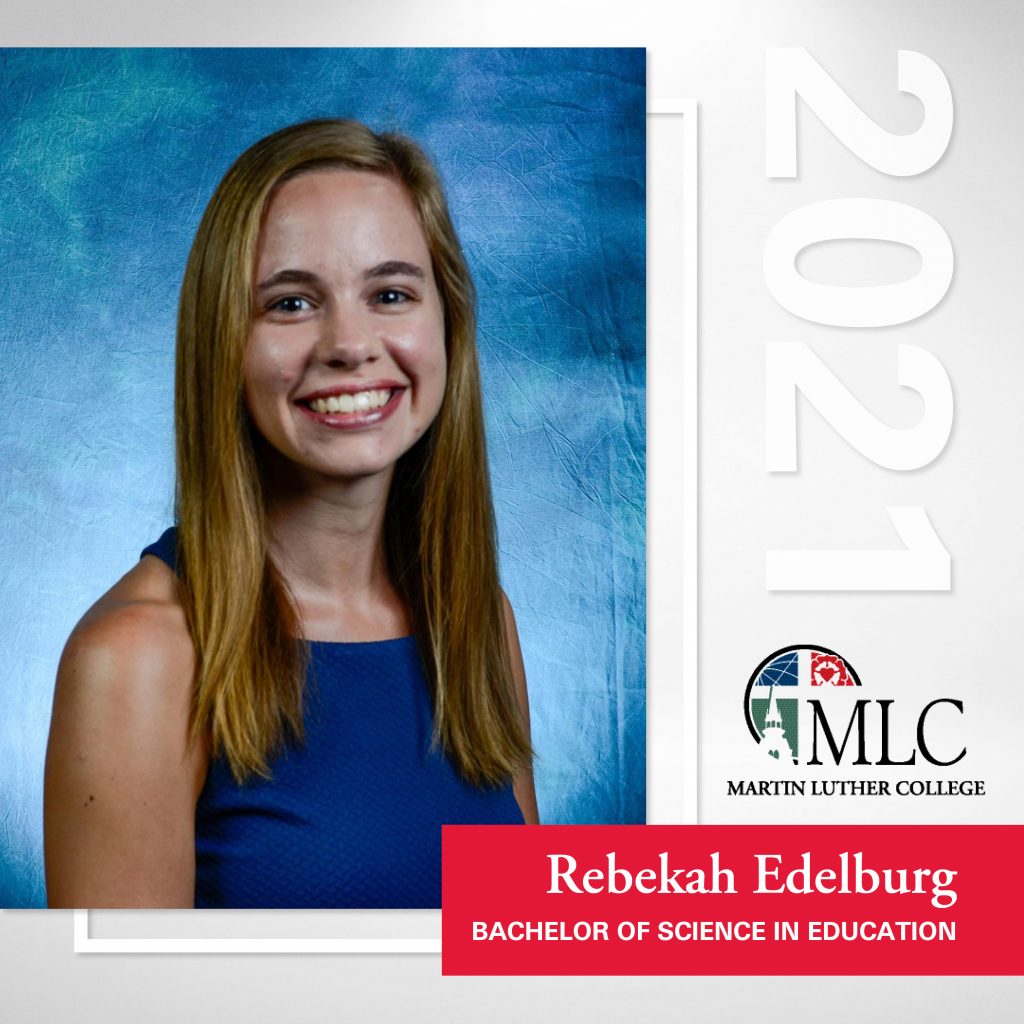 Favorite Bible Passage
God is within her, she will not fall; God will help her at break of day. ~ Psalm 46:5 
Activities during time at MLC
choir, Knight life, ultimate frisbee
Special memory from years at MLC you would like to share
Getting a black eye while playing night ultimate. I love a good war wound!
Favorite class
Teaching P.E. - I LOVE teaching P.E. and movement so I really enjoyed learning new tips and tricks in this class.
Words of wisdom for incoming students
Try new things! College is the best place to come out of your shell.