Raquel Freese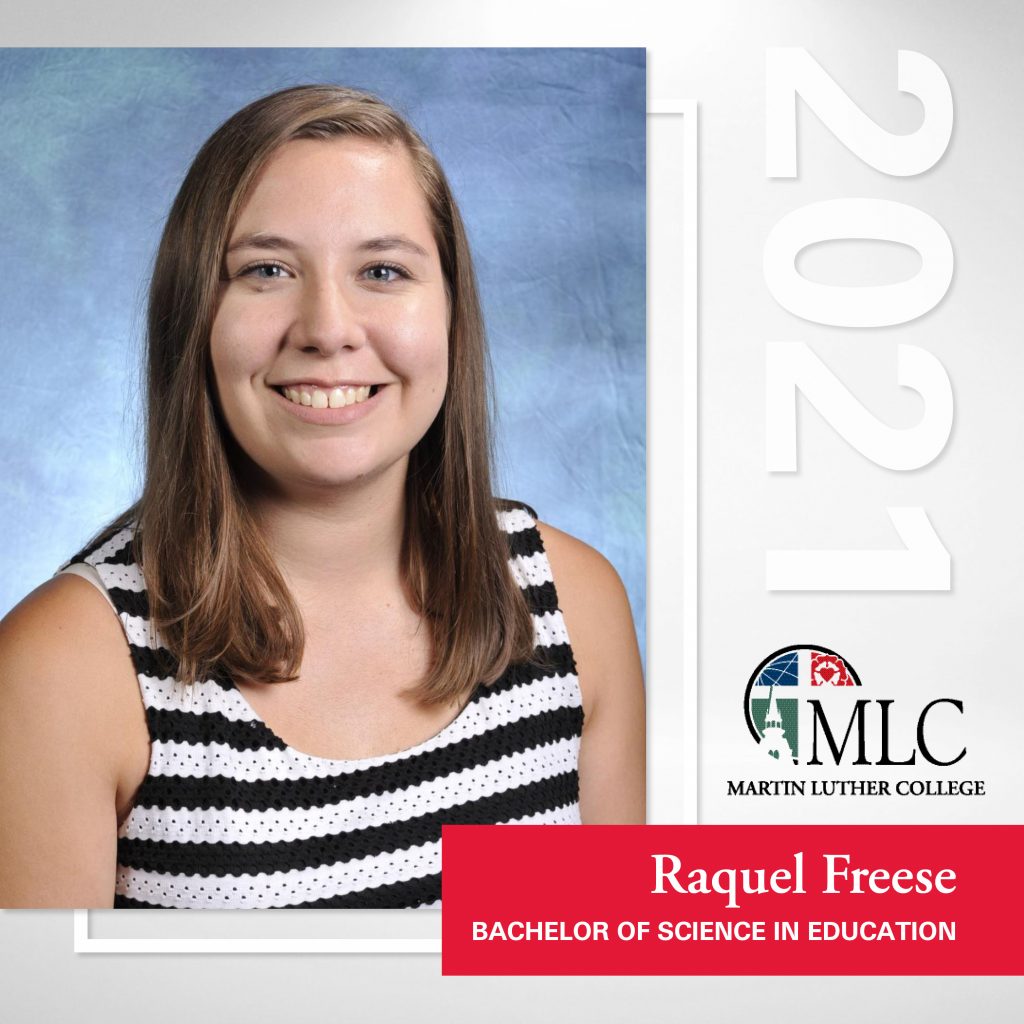 Favorite Bible Passage
But for you who revere my name, the sun of righteousness will rise with healing in its rays. And you will go out and frolic like well-fed calves. ~ Malachi 4:2
Activities during time at MLC
College Choir, Wind Symphony, Forum Musicals, Praise Ensembles
Special memory from years at MLC you would like to share
All of the choir tours I participated in were incredibly memorable- bonding with fellow students, meeting WELS members from all over the country, and spreading the gospel in song!
Favorite class
College Choir- It has been a constant joy for me during my time at MLC, always guaranteed to put me in a good mood as I get to sing praises to God with my fellow believers!
Words of wisdom for incoming students
Get involved in something extracurricular! It is an enjoyable way to meet new people and grow in your gifts and talents.