Rachel Goddard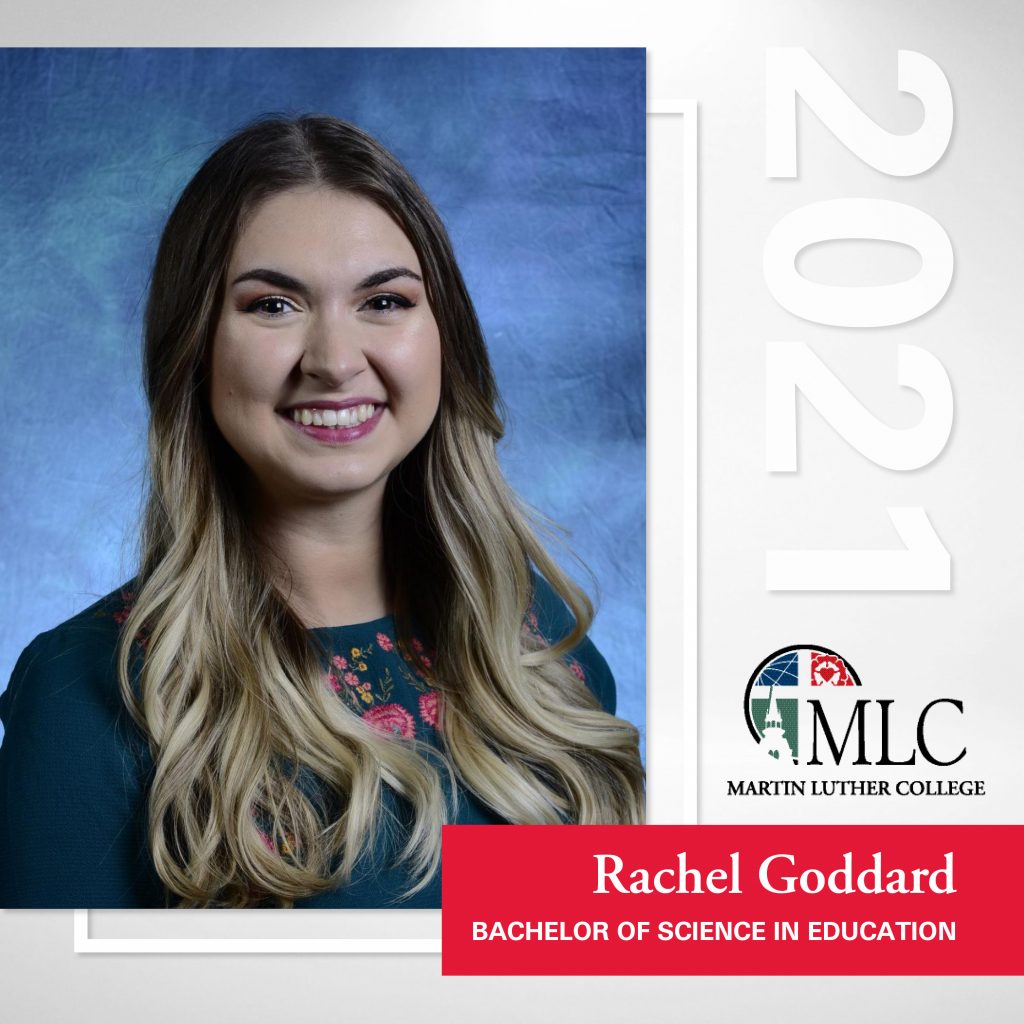 Favorite Bible Passage
If I rise on the wings of the dawn, if I settle on the far side of the sea, even there your hand will guide me, your right hand will hold me fast. ~ Psalm 139:9-10
Activities during time at MLC
College choir, musicals, one-act plays, Children's Theatre, winter play, secretary on the Forum Board
Special memory from years at MLC you would like to share
A special memory that I have from MLC is spending lots of time at Luther Hollow, playing games and spending time with my friends around the bonfire.
Favorite class
Arts and Movement with Professor Loomis. This was one of my first early childhood classes and it was a lot of fun learning about my major. I have also always loved art.
Words of wisdom for incoming students
Cherish the time you have now with your friends all together in one place! Time flies very quickly.