Philip Balge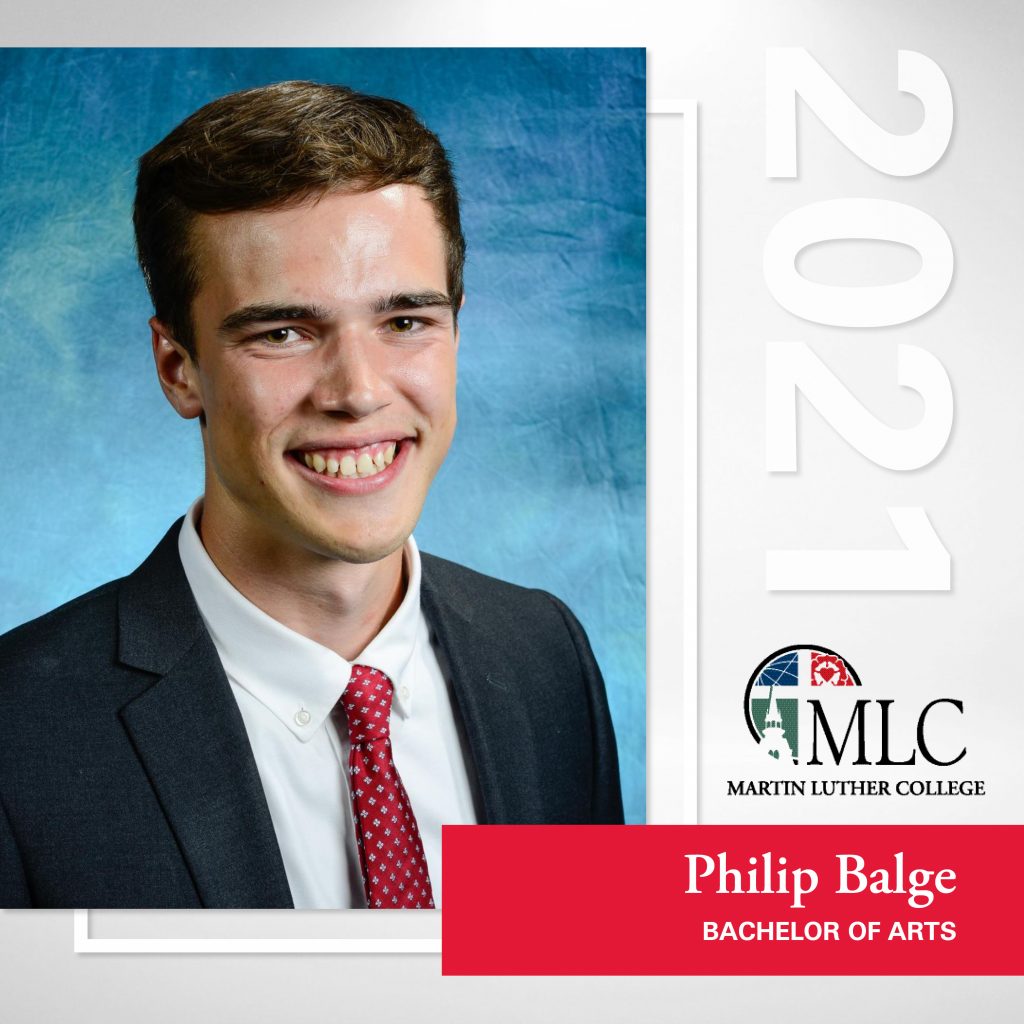 Favorite Bible Passage
I know that my redeemer lives,
and that in the end he will stand on the earth.[b]
And after my skin has been destroyed,
yet in my flesh I will see God;
I myself will see him
with my own eyes—I, and not another.
How my heart yearns within me! ~ Job 19:25-27
Activities during time at MLC
Piano, Student Senate, soccer, track & field
Special memory from years at MLC you would like to share
Before the end of each year our class got together for a cookout at Sleepy Eye Lake. People would play music, bring food, and hang out. It was easily one of my favorite days of the year, because everyone was there. I will always be thankful for the people I got to know at MLC.
Favorite class
Acts or 1 Corinthians were both great classes this last year. The pre-seminary students have been working on their Greek skills their whole time at MLC. Prof. Fredrich helped us put those skills to use, translating parts of Acts and 1 Corinthians. It was challenging, but rewarding, to consider each verse so carefully.
Words of wisdom for incoming students
Go to the professors for advice! They were once where you were, going to college and training for public ministry. They always have a good perspective on any concerns, questions, or doubts you might have—all from a brother or sister in Christ.