Nathaniel Wranovsky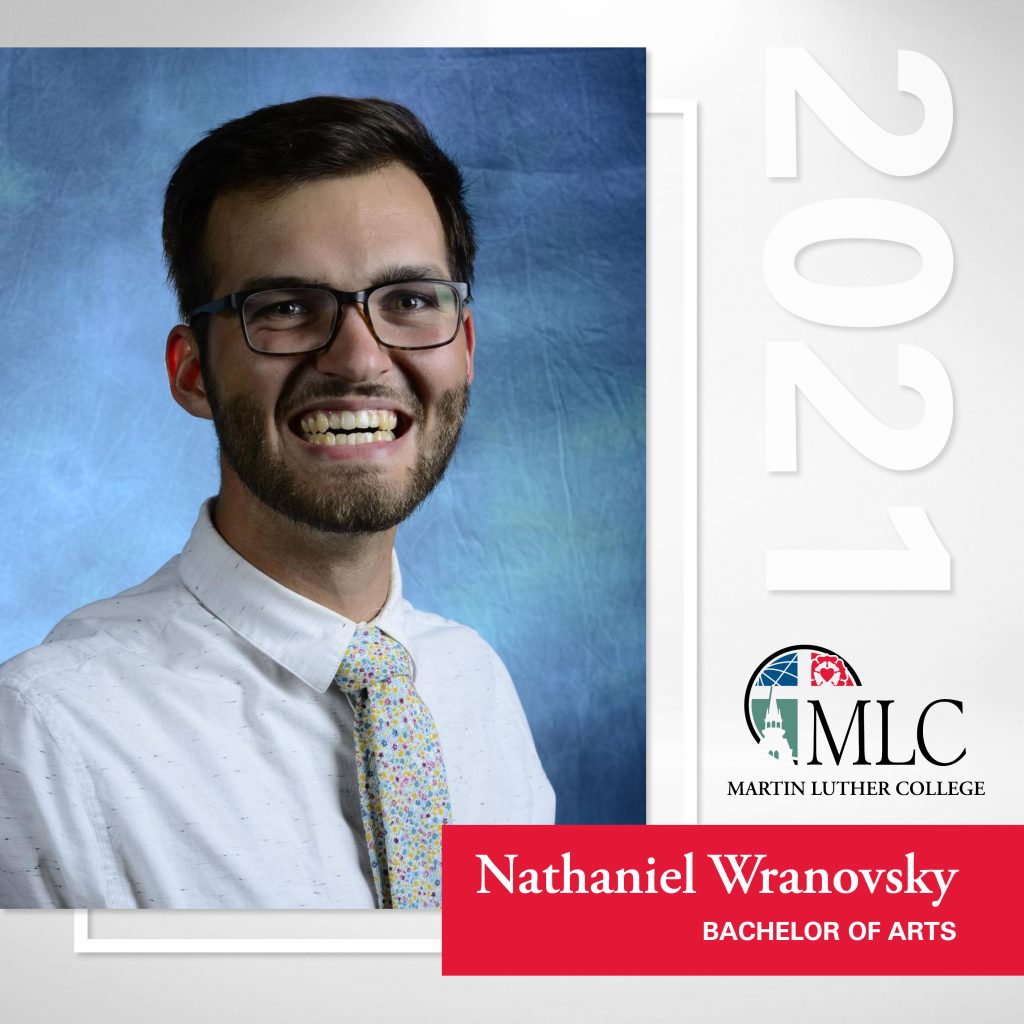 Favorite Bible Passage
The only thing that counts is faith, expressing itself through love. ~ Galatians 5:6b
Activities during time at MLC
Concert Band and College Choir, AULIC Committee, small-group topical Bible studies
Special memory from years at MLC you would like to share
One of my favorite memories at MLC was a chapel devotion gave by one of the professors where he told a story about a rose used in a sermon illustration of a too law-orientated pastor. The pastor has the congregation pass around a rose, and everyone who touches it picks a petal. By the end, the flower is beaten and crumbled. The pastor said, "Who would want that rose? Who would want that flower? No one! That's why we shouldn't sin!" But one man in the congregation couldn't take it. He mutters under his breath, "Jesus wants that flower." And it's true. The image of the broken flower that still means everything to Jesus is an image that sticks in my mind to this very day.
Favorite class
Introduction to Urban Education Ministry with Dean Clemons -- although I took many amazing classes, the complete perspective change that came with this graduate-level class was the most personally and academically challenging class I took at MLC.
Words of wisdom for incoming students
Be passionate about Jesus. Make him your walk and your words and your life. Anyone can get a degree in Classical Languages or Education, but not everyone has a consuming passion for Jesus.