Nathaniel Kapanke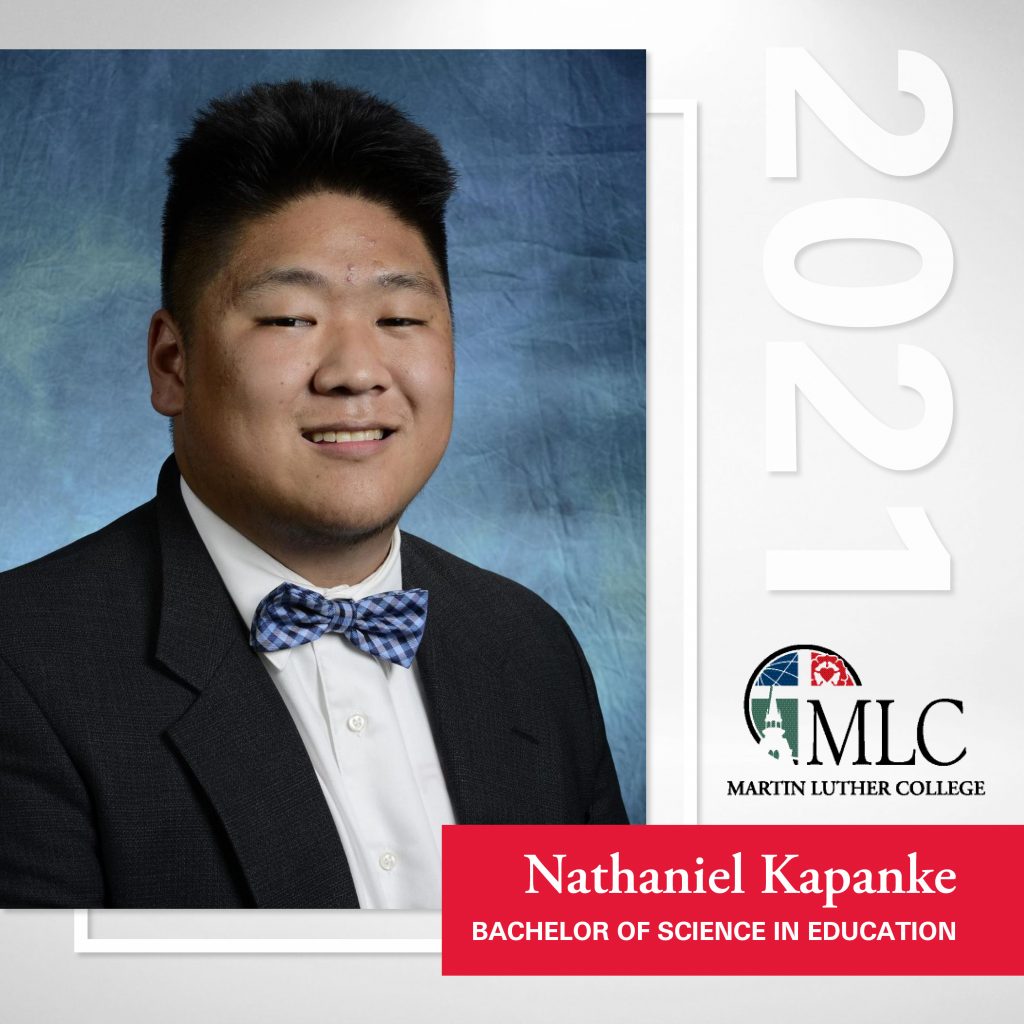 Favorite Bible Passage
I can do all this through him who gives me strength. ~ Philippians 4:13 
Activities during time at MLC
President of the Ultimate club, intramural basketball, I loved meeting new people of all grades at MLC, I was on Knightlife for a short time, worked odd jobs and met the great people of New Ulm, loved to long board, badminton tournaments, trivia of course, I worked as a ball runner in the athletic department for 3 years for the MLC men's football and soccer teams, as well as for the women's soccer teams. DEX for a short time,
Special memory from years at MLC you would like to share
Dorm life with the future of the WELS here with my brothers. Meeting all these different guys from different parts of WI and the U.S to give me a better idea of life outside my own. My favorite college memory is the Wheaton MLC football game. The road trip with my friends is a memory I will never forget.
Favorite class
Foundations. All I can say is Professor's Baganz and Koelpin make you work but its all worth it in the end. They really care and show their passion during class.
Words of wisdom for incoming students
Never underestimate your own God given abilities.