Nathan Riley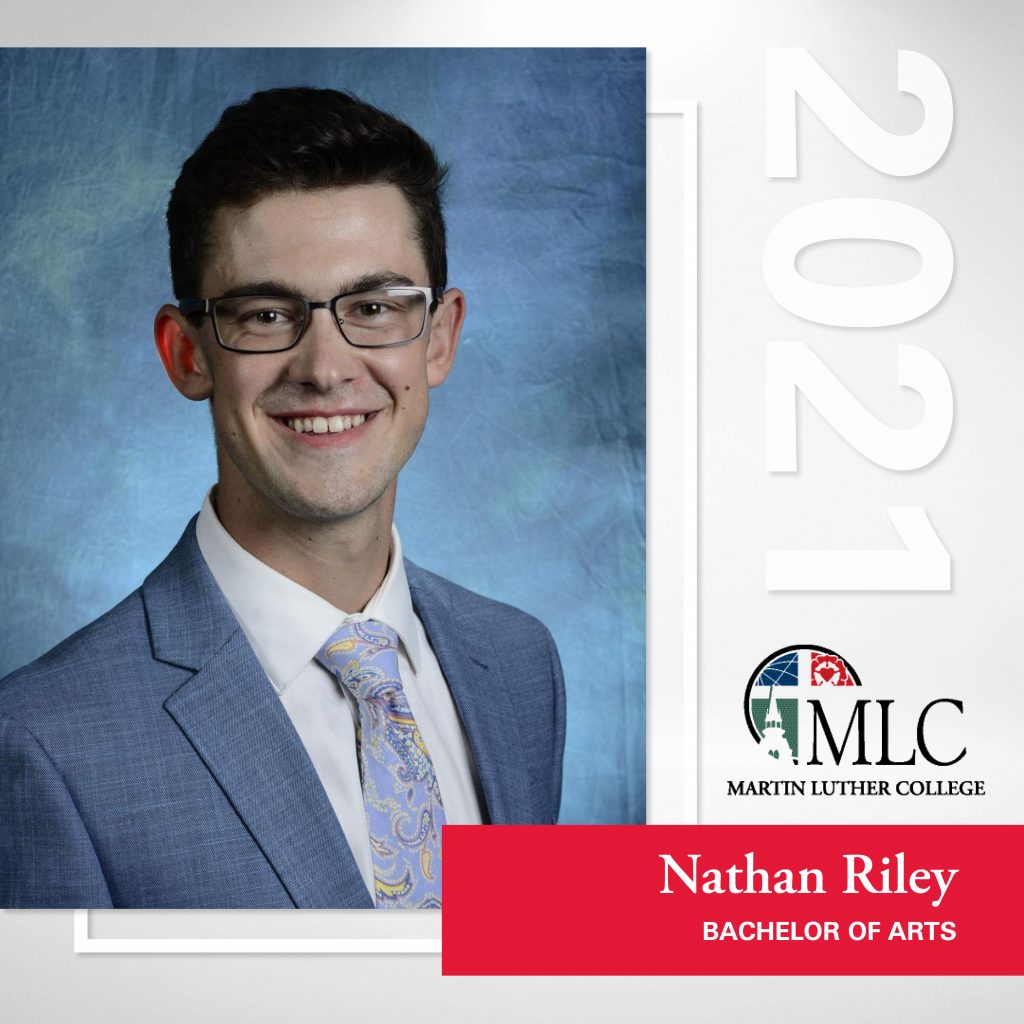 Favorite Bible Passage
Whether you turn to the right or to the left, your ears will hear a voice behind you, saying, "This is the way; walk in it." ~ Isaiah 30:21
Activities during time at MLC
Cross Country, Track, SAAC Representative, SPaM Ball
Special memory from years at MLC you would like to share
Evangelism Day was always a great experience.
Favorite class
Physics- although I greatly enjoyed all of my theology classes, it was enjoyable to nurture one of my interests aside from future ministry.
Words of wisdom for incoming students
Give your classes your best effort. If you do that, you can expect nothing more of yourself.