Mykenna Schneiter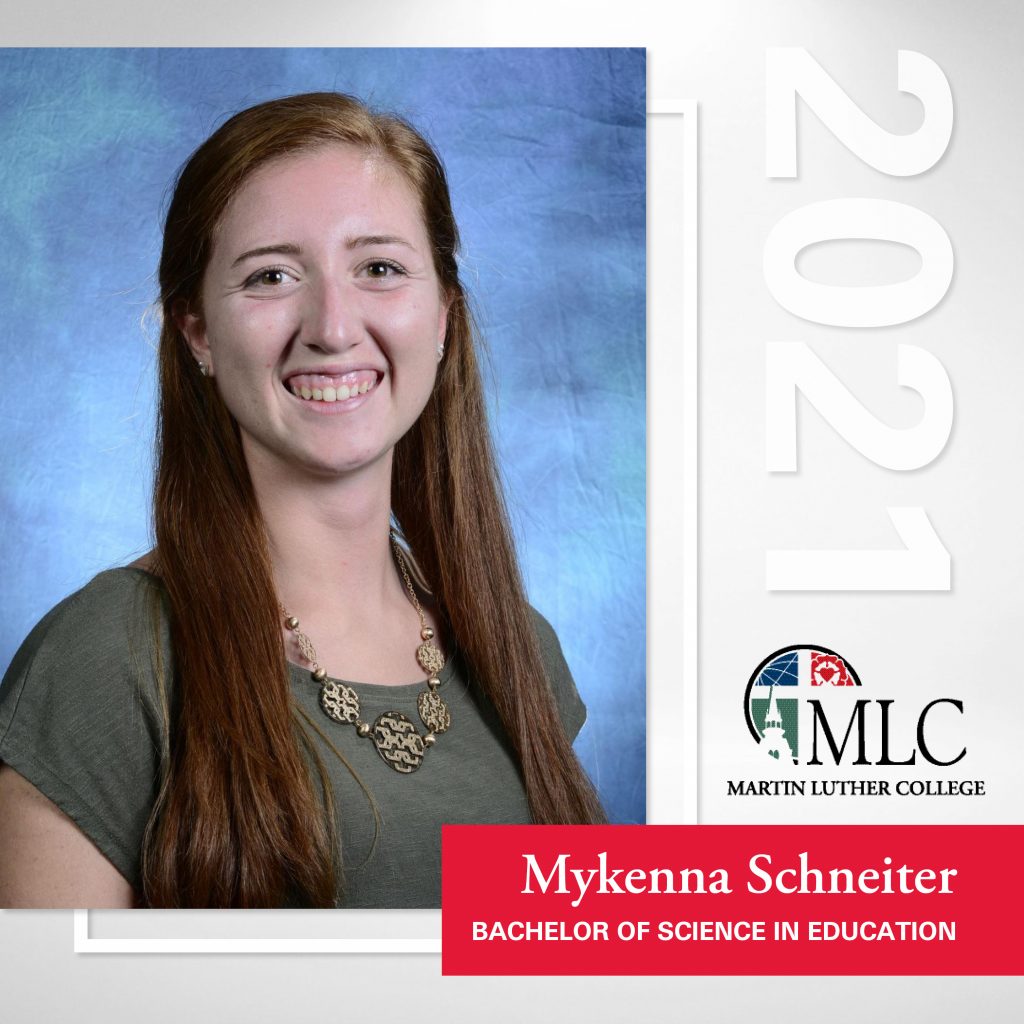 Favorite Bible Passage
The grass withers and the flowers fall,  but the word of our God endures forever. ~ Isaiah 40:8
Activities during time at MLC
Softball, STEM&M, AIM, Forum productions (behind the scenes and onstage)
Special memory from years at MLC you would like to share
Camping with my friends and exploring the great outdoors with them and various professors.
Favorite class
Teaching Science in Middle and Secondary School. Even though this was a three hour night class, Prof. Thiesfeldt made it interactive and enjoyable. He even gave us enough time to go get ice cream from the caf during one of the breaks. I also learned a lot of useful information that has helped me during student teaching.
Words of wisdom for incoming students
Get involved, but balance your time. Getting involved in activities and clubs is a great way to meet people and make friends; however, you have to be able to balance that with getting homework done.