Michelle Goens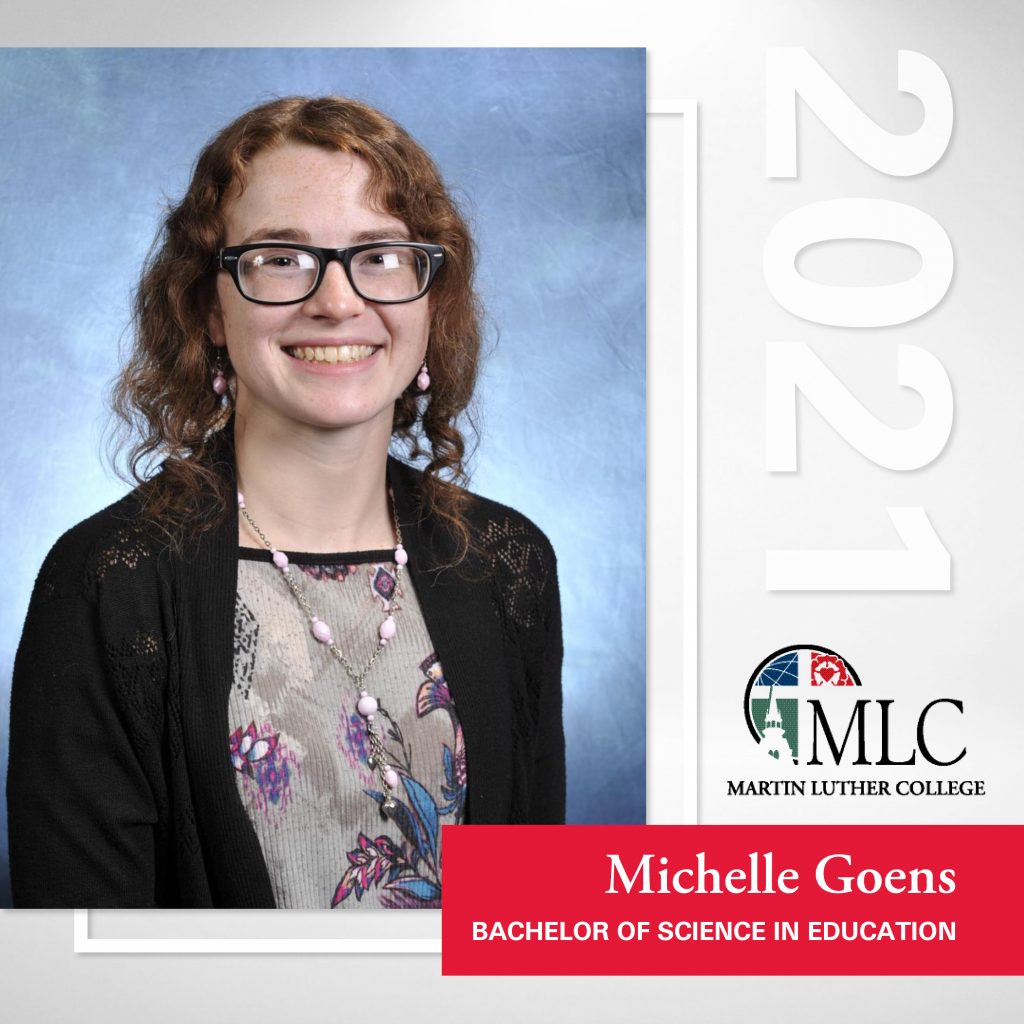 Favorite Bible Passage
and call upon me in the day of trouble; I will deliver you, and you will honor me. ~ Psalm 50:15 
Activities during time at MLC
Choir, Forum, and Wind Symphony
Special memory from years at MLC you would like to share
I got to be the top of a 15 person human pyramid!
Favorite class
Either Anatomy because of the dissections and trip to the cadaver lab or Chemistry because of all the cool labs, chemical reactions, and my love for the periodic table.
Words of wisdom for incoming students
Taking 18 credits and 3 audits for multiple semesters may not be the best idea...it can be incredibly stressful. Do NOT chronically procrastinate on homework, it will catch up to you and kill you. Find a good balance between homework, fun, and personal devotion and chapel so you don't lose your mind.