Michael Starr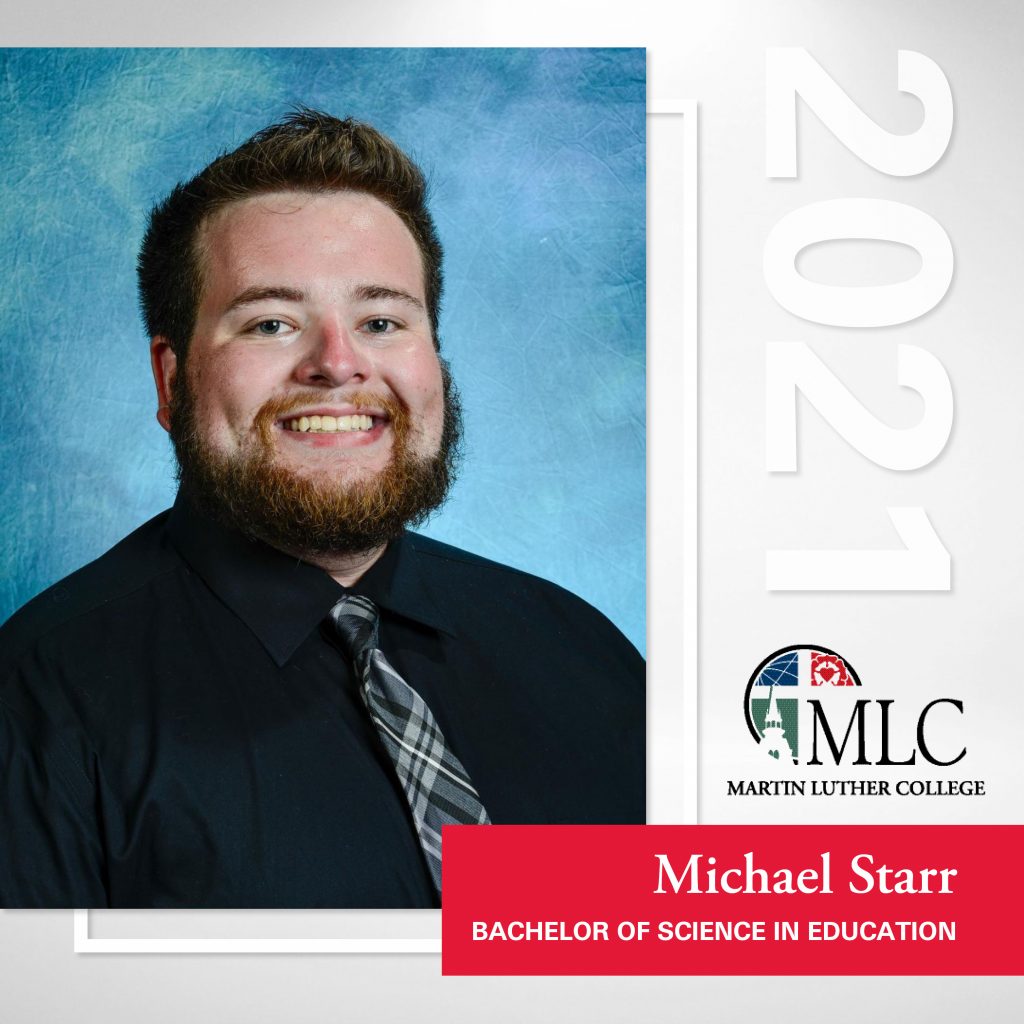 Favorite Bible Passage
For I am not ashamed of the gospel, because it is the power of God that brings salvation to everyone who believes: first to the Jew, then to the Gentile.  For in the gospel the righteousness of God is revealed—a righteousness that is by faith from first to last, just as it is written: "The righteous will live by faith. ~ Romans 1:16-17
Activities during time at MLC
Football as a freshman
Special memory from years at MLC you would like to share
It was always a fun time cheering on our sports teams, whether from the end zone in football to the student section in basketball; we always had a fun time cheering on our Knights!
Favorite class
Foundations of History, this class was an upper-level history class taught by Professor Koelpin and Professor Baganz. While it was more writing than I'd ever done in a class before, the group discussions were always fun and interesting.
Words of wisdom for incoming students
Make sure to expand your friend groups. Don't stick to just your friends from your high school. There are so many great people on campus that will be your friends for life!