Mary Story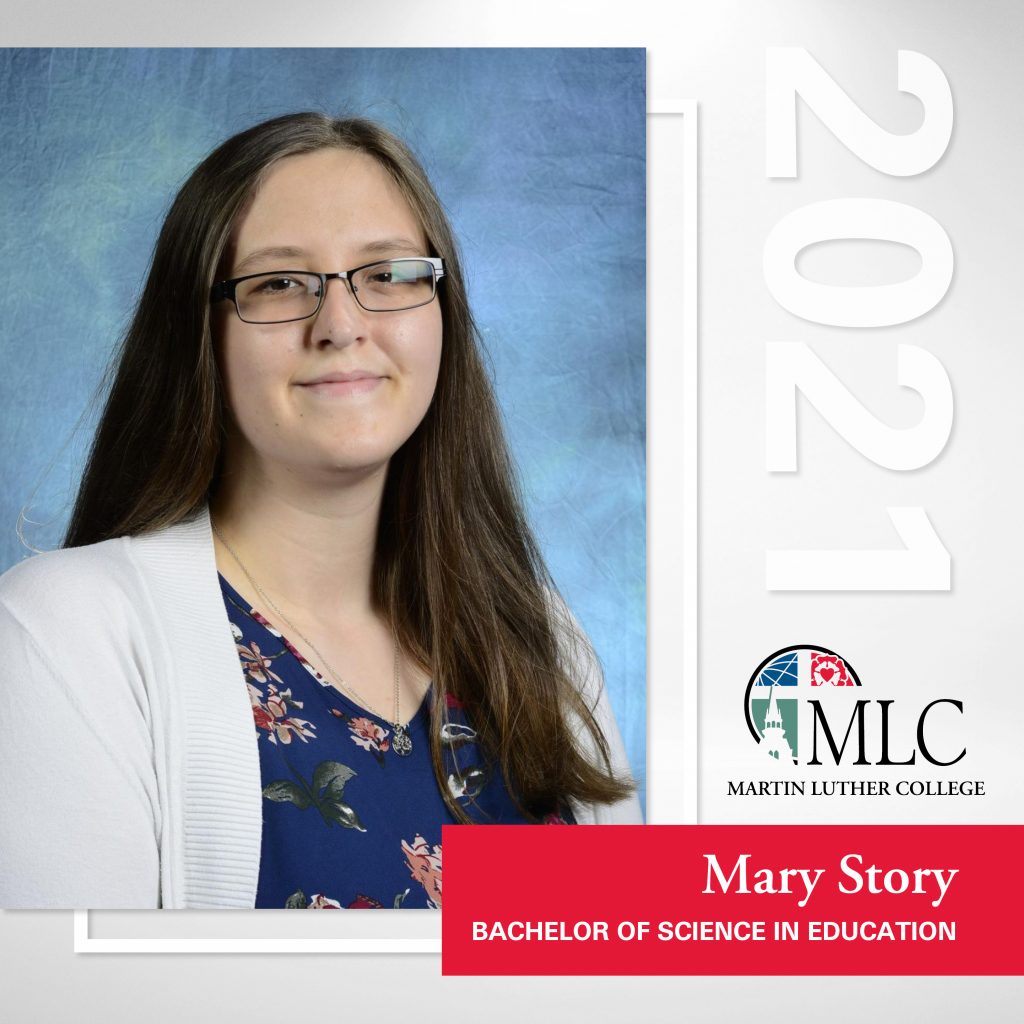 Favorite Bible Passage
Again Jesus spoke to them, saying, "I am the light of the world. Whoever follows me will not walk in darkness, but will have the light of life. ~ John 8:12
Activities during time at MLC
MLC Forum, Anchor, Women's Choir, Chorale
Special memory from years at MLC you would like to share
Through MLC Daylight, I was able to go on a trip to New York City to assist the church there in putting on an art camp. It was an amazing experience that helped me learn about outreach in an urban setting and encounter many different cultures.
Favorite class
I enjoyed taking Folk and Square Dance. It was awesome to learn the dances and a little bit about the cultures they come from.
Words of wisdom for incoming students
Get involved in something that interests you. If you are considering attending an event or trying out a new extracurricular, give it a shot!