Mark Burger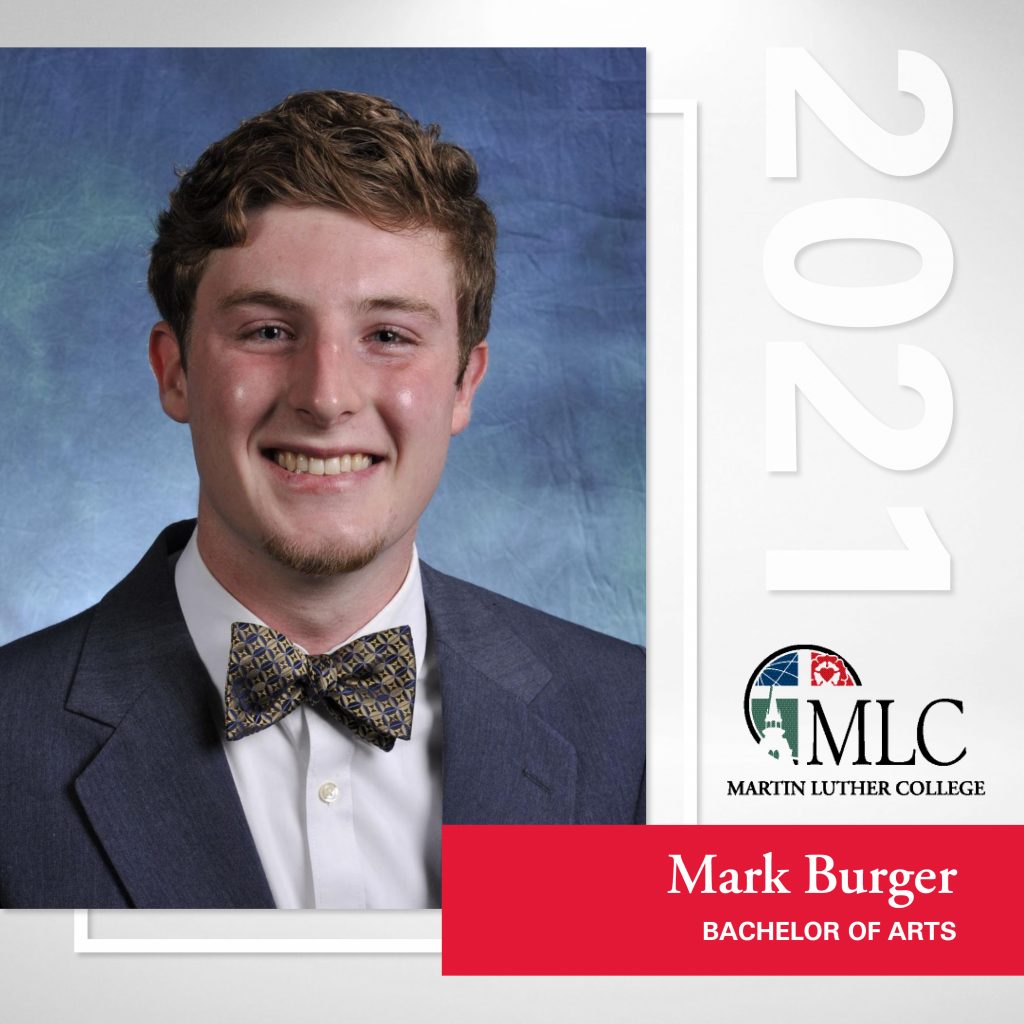 Favorite Bible Passage
The Lord will fight for you; you need only to be still. ~ Exodus 14:14
Activities during time at MLC
In my time at MLC, I have participated in soccer, student senate, college choir, and forum.
Special memory from years at MLC you would like to share
Beating Scholastica my sophomore year in soccer. It was the first time that we had beaten them in years, and it was just so fun coming together as a team and celebrating with my brothers.
Favorite class
Hebrew Elective. This class has really strengthened my Hebrew skills, as well as giving me a very in depth look at the book of Joel. I have also learned a few different methods on how to apply biblical texts to the New Testament church.
Words of wisdom for incoming students
Just take every day as it comes. There will be some tough times, but the good times definitely outweigh those. Everyone here wants to help you prepare to serve in the public ministry and they have genuine love for you. Cherish that!