Malachi Mortensen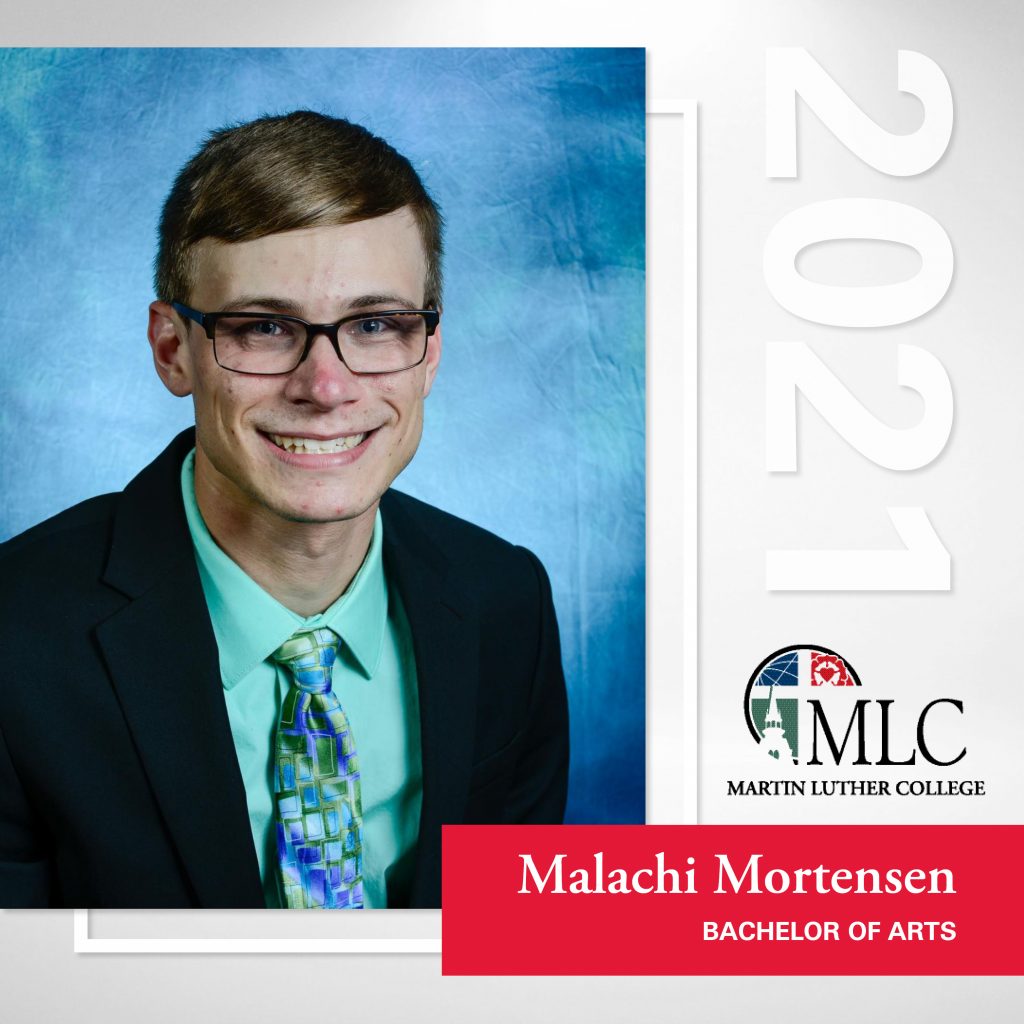 Favorite Bible Passage
You did not choose me, but I chose you and appointed you so that you might go and bear fruit—fruit that will last—and so that whatever you ask in my name the Father will give you. ~ John 15:16
Activities during time at MLC
I was in six forum productions (two musicals, three winter plays, and one one-act play. I did choir for three years, I played intramural volleyball my last two years.
Special memory from years at MLC you would like to share
Most of my favorite memories all come from the Forum productions I was in. I just loved all the people I got to meet and grow with during those productions.
Favorite class
My favorite class was Survey of Theological German which I took the second semester of my sophomore year. I learned so much about Lutheran doctrine in German which solidified my appreciation for what we believe. I also gained a greater appreciation for the great Lutheran theologians like Johann Gerhardt, Martin Chemnitz, and C.F.W. Walther.
Words of wisdom for incoming students
Take your studies and the field which you are studying for seriously. The Called Ministry is not just any other career, it is a service to our Almighty God. Show him that you take that seriously by giving your absolute best in your studies.