Lydia Wilde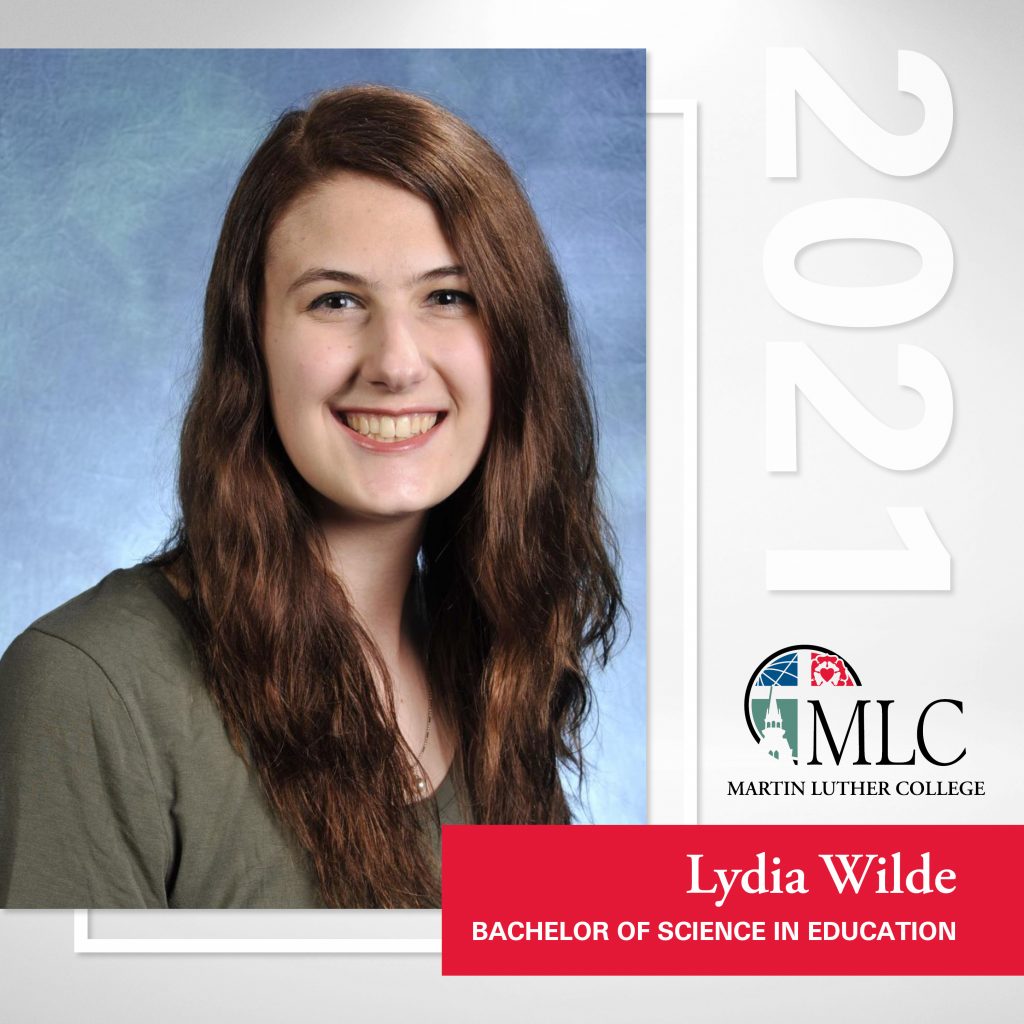 Favorite Bible Passage
Romans 8:38-39, Ecclesiastes 11:7-12:7, Isaiah 41:10, Colossians 3:12-14, Psalm 46
Activities during time at MLC
Martin Luther College Choir, the musical in 2016 (Sound of Music
Special memory from years at MLC you would like to share
After our last performance of the Sound of Music, we all recorded ourselves saying what the show meant to us and what it was like. I, having the part of the nun, took my moment to say that each show I'd worn a Luther seal necklace under my costume because I was "that Lutheran."
There was also a time I flung one of my shoes onto the top of the cafeteria, and had to ask maintenance to get it down for me. They were goodhearted about it and returned it with a sticky note saying "Cinderella, we found your slipper."
Most important was the Reformation 500 services and lectures we had in 2017. I had been looking forward to that day since 2012, so it was a treat to have been at MLC when it finally came.
Favorite class
Either the High Middle Ages with Professor Koelpin or World Religions with Professor Schmidt. Anyone who knows me can chalk me down to two basic things: history and religion, so it is not surprising that I chose to take these electives. The information presented in both classes far surpassed what I thought I was going to receive, which was really exciting. Professors Koelpin and Schmidt also had teaching styles that fit my learning style very well.
Words of wisdom for incoming students
In the words of the Beatles: Let it be.
But actually, I'll give you the advice my parents always gave me: "Have more fun than Dad, and less fun than Mom." You might have to switch around your parents to make it fit, but it's always advice that's helped me.