Lydia Bitter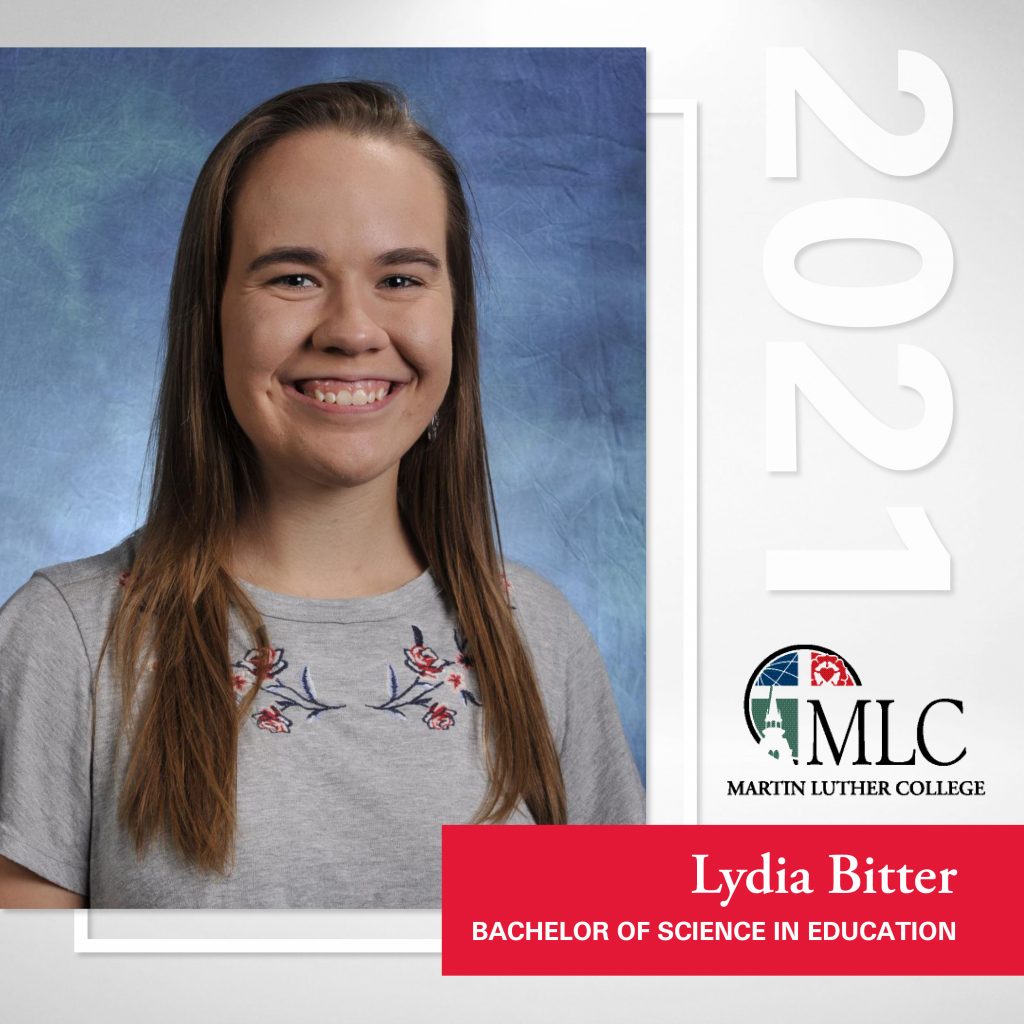 Favorite Bible Passage
Such confidence as this is ours through Christ before God. Not that we are competent in ourselves to claim anything for ourselves, but our competence comes from God. ~ 2 Corinthians 3:4-5
Activities during time at MLC
Women's Soccer, Children's Theater, RA
Special memory from years at MLC you would like to share
Mac n cheese movie nights are definitely high on my list of special memories- just hanging out with the people you love, nothing can beat that.
Favorite class
I really enjoyed the literacy block classes with Professor Roux. Sure, they kicked my butt, but they were some of the most practical and real classes that prepared me to understand and implement high quality teaching.
Words of wisdom for incoming students
Savor the time with the people God brings into your life here, you'll be more blessed than you could have imagined.