Kendra Neumann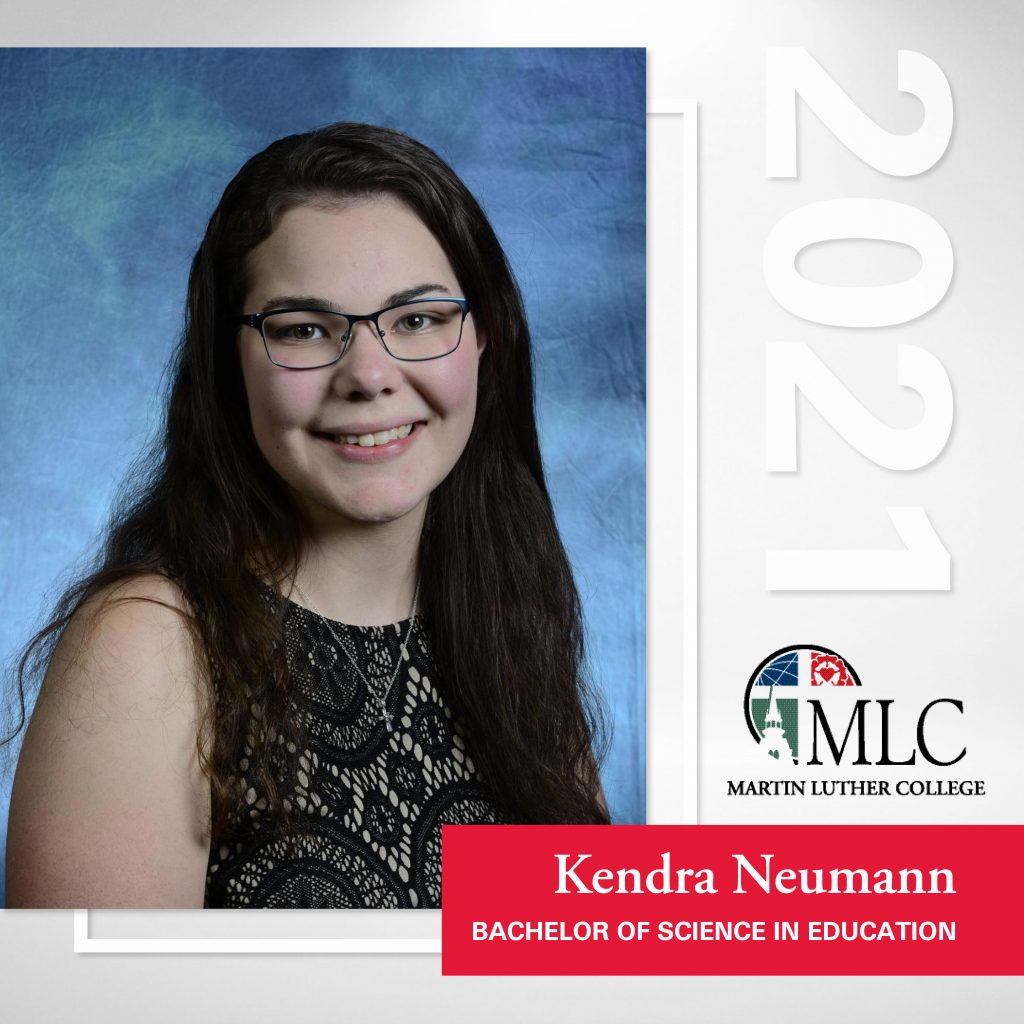 Favorite Bible Passage
Have I not commanded you? Be strong and courageous. Do not be afraid; do not be discouraged, for the Lord your God will be with you wherever you go. ~ Joshua 1:9
Activities during time at MLC
Organ, choir
Special memory from years at MLC you would like to share
The Evangelism Day presentations were always extremely encouraging to me as I studied for future ministry. It was cool to see all of the students dressed up, attending worship together in the morning, and then attending the presentations throughout the day.
Favorite class
Infant and Toddler Educare: Professor Melhberg balanced this class with group discussions and projects, so it was very engaging. Many people do not know about all a teacher must keep in mind and do when caring for and teaching infants and toddlers.
Words of wisdom for incoming students
Try to get into a routine of doing your daily homework the day you get it. Even though you don't have the class every day, do not wait until the day before class to get assignments done. If you start it the day it is given, you will not feel like you are constantly behind.