Katelyn Schwartz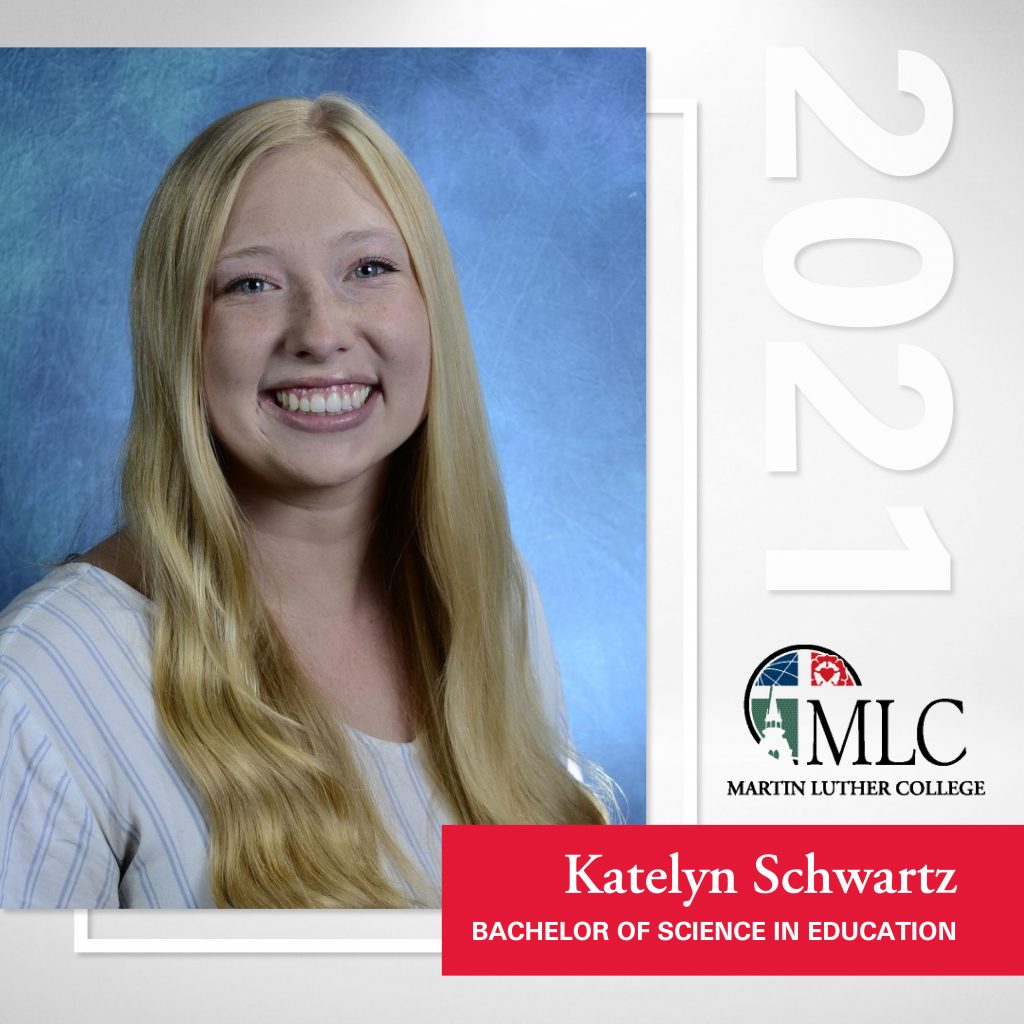 Favorite Bible Passage
For I am not ashamed of the gospel, because it is the power of God for the salvation of everyone who believes. ~ Romans 1:16
Activities during time at MLC
basketball, choir, intramural volleyball
Special memory from years at MLC you would like to share
My first clinical experience was so fun! After spending so many hours learning in the classroom, I was able to share that knowledge with preschoolers! Their excitement was contagious, and helped me visualize my own classroom.
Favorite class
Kiddie Literature with Professor Roux has been my absolute favorite class at MLC! I've always loved books, and Professor Roux's love of literature combined with application to my future classroom caused this class to stay in my heart! Any and all classes with Professor Loomis and Professor Mehlberg are at the top of my list too!
Words of wisdom for incoming students
It sounds cliche, but the time really does fly by! Enjoy every moment, because graduation comes sooner than you think! Take the time to explore your Bible, and always take an extra grilled cheese on grilled cheese night in the caf.