Justin Danell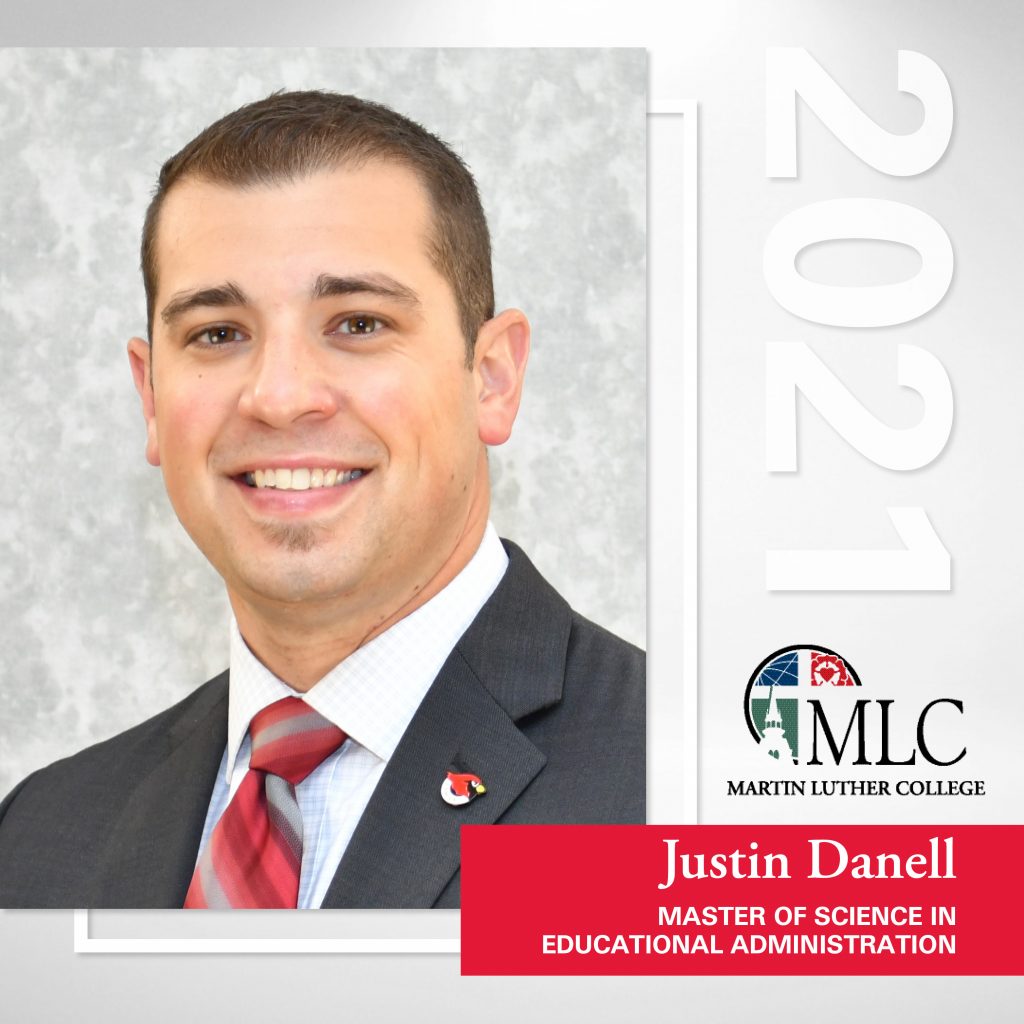 Favorite Bible Passage
Do not be afraid of what you are about to suffer. I tell you, the devil will put some of you in prison to test you, and you will suffer persecution for ten days. Be faithful, even to the point of death, and I will give you life as your victor's crown. ~ Revelation 2:10b
Activities during time at MLC
Basketball, Choir, Anchor, Student Athlete Advisory Committee
Special memory from years at MLC you would like to share
Many long hours spent on the bus traveling to and from basketball games playing Euchre with Joe Lindloff, Jake Rothe, and Justin Eternick.
Favorite class
Western History and Culture -- "Rosetta Stone"
Words of wisdom for incoming students
Your preparation for the ministry at MLC is worth the work and investment. Prepare faithfully. Prepare joyfully.