Julie Marker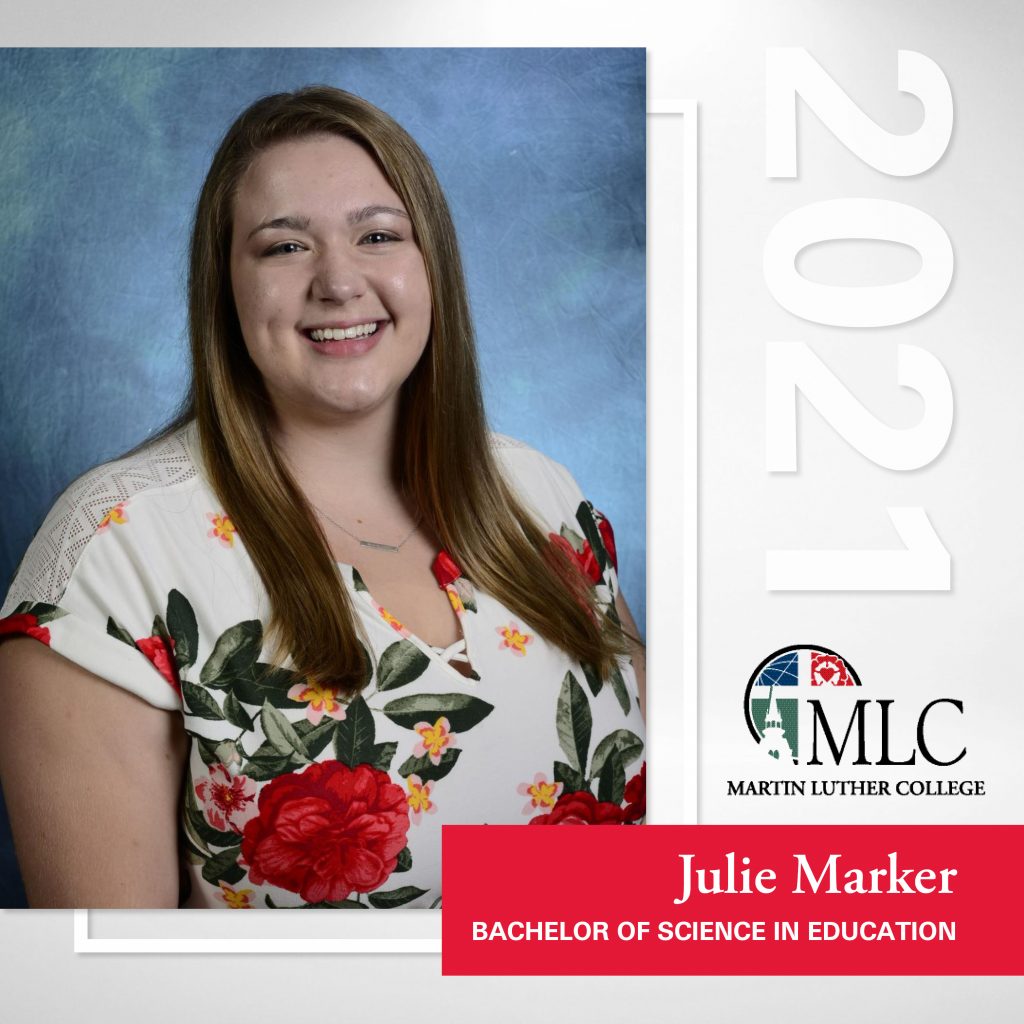 Favorite Bible Passage
As my heart grows faint; lead me to the rock that is higher than I. ~ Psalm 61:2 
Activities during time at MLC
Chorale, Set painting, Intramural Sand volleyball, Assisted with the writing of the Jesse Tree Devotions, Daylight Program - California
Special memory from years at MLC you would like to share
Participating in and attending the Christmas Concerts! They are such an awesome and moving experience emotionally and spiritually.
Favorite class
My favorite class was Biblical History and Literature II (BHL II) with Professor Koelpin. I learned so much from him in a fun and entertaining class. The connections pointed out between the four gospels are ones that I will always remember. His Modern West class would receive similar ratings from me as well - entertaining with many interesting connections!
Words of wisdom for incoming students
Persevere! Keep going! Ask for help! There will be times when you feel overwhelmed or unsure about what is going on or what you should do. Stick with it! There are so many friendly and willing people here who you can turn to for help with anything, especially your Savior. Being surrounded by a supportive family of Christians is a great blessing that helped me through my four years here at MLC.