Joshua Thiesfeldt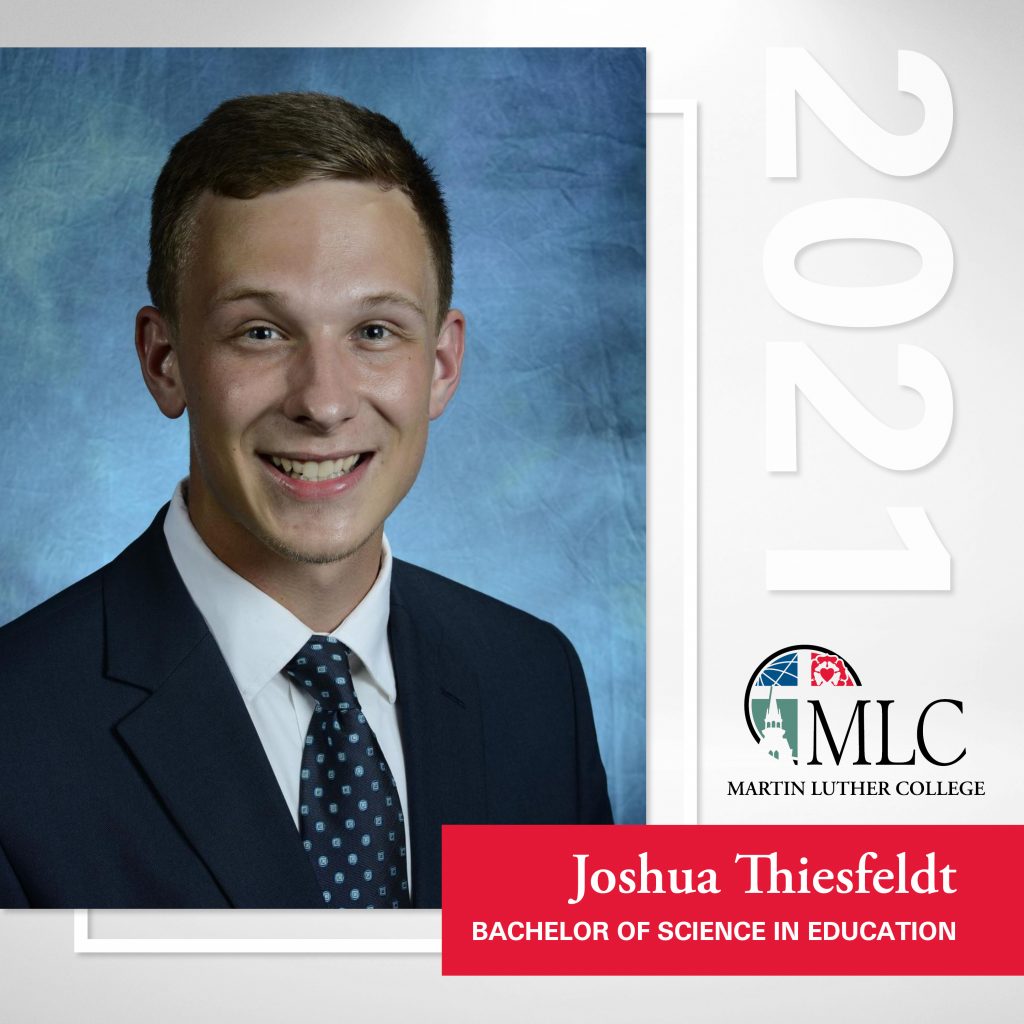 Favorite Bible Passage
Have I not commanded you? Be strong and courageous. Do not be afraid; do not be discouraged, for the Lord your God will be with you wherever you go. ~ Joshua 1:9
Activities during time at MLC
mens soccer, one year of baseball, one year of chorale choir, tutor at St. Paul's, intramurals,
Special memory from years at MLC you would like to share
Scoring the game winning goal against St. Scholastica my Sophomore year in soccer. IT was the first time we had beaten them in a very long time within a bitter rivalry.
Favorite class
United States History Since 1945 - History, especially US history, has always been a large passion of mine. This class is one that I think everyone secretly likes even if they are not a history lover. There is just so much new information that you learn about the United States and why things happened the way they did. The professors for this class do a fantastic job with it, and I commend them for their work.
Words of wisdom for incoming students
Take every opportunity you have to hang out with your friends at school. Time flies by, and before you know it, you will be off student teaching/graduating/receiving a call or getting ready to go to the seminary. You do no want to look back and wish you would have seized more of the moments and created more memories than what you have. Trust in God's ways and know that He will take care of all things.