Joshua Barnett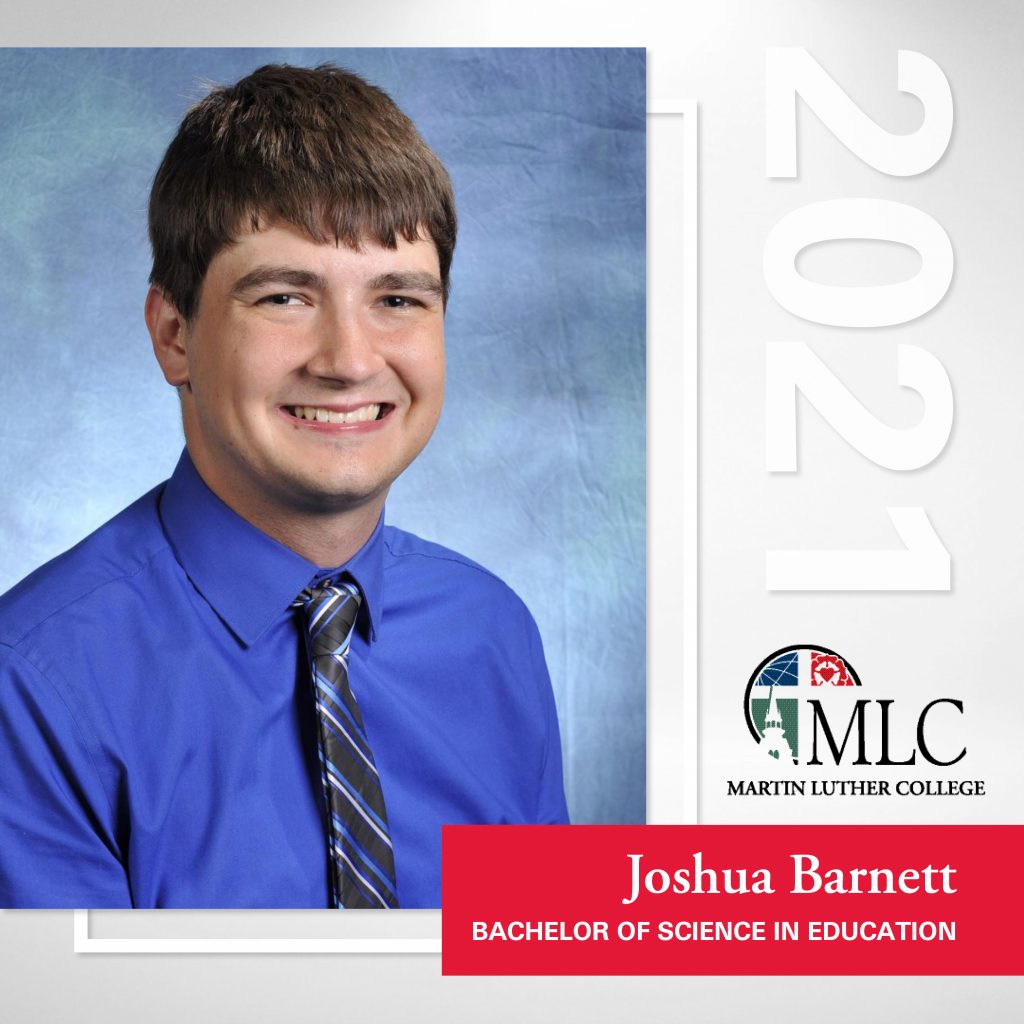 Favorite Bible Passage
~ Psalm 91
Activities during time at MLC
E-sports club, chapel organist
Special memory from years at MLC you would like to share
During freshman year, I often went to the chapel on Friday and Saturday nights and played organ while my friend listened. I would play songs we liked as loudly as possible and we both just enjoyed listening to the power and majesty of the chapel organ.
Favorite class
Rise of the West. I took this class my first semester and loved it. The content was fascinating, I had several friends with me, and Prof. Koelpin's lectures were hilarious and mesmerizing as usual.
Words of wisdom for incoming students
When scheduling classes, you will be tempted to take all morning classes so that you have afternoon free time. This will sound easy because you did it in high school. Don't listen to yourself. You will regret it after a week. Give yourself time to sleep if you can. You will need it.