JonAlden Pedersen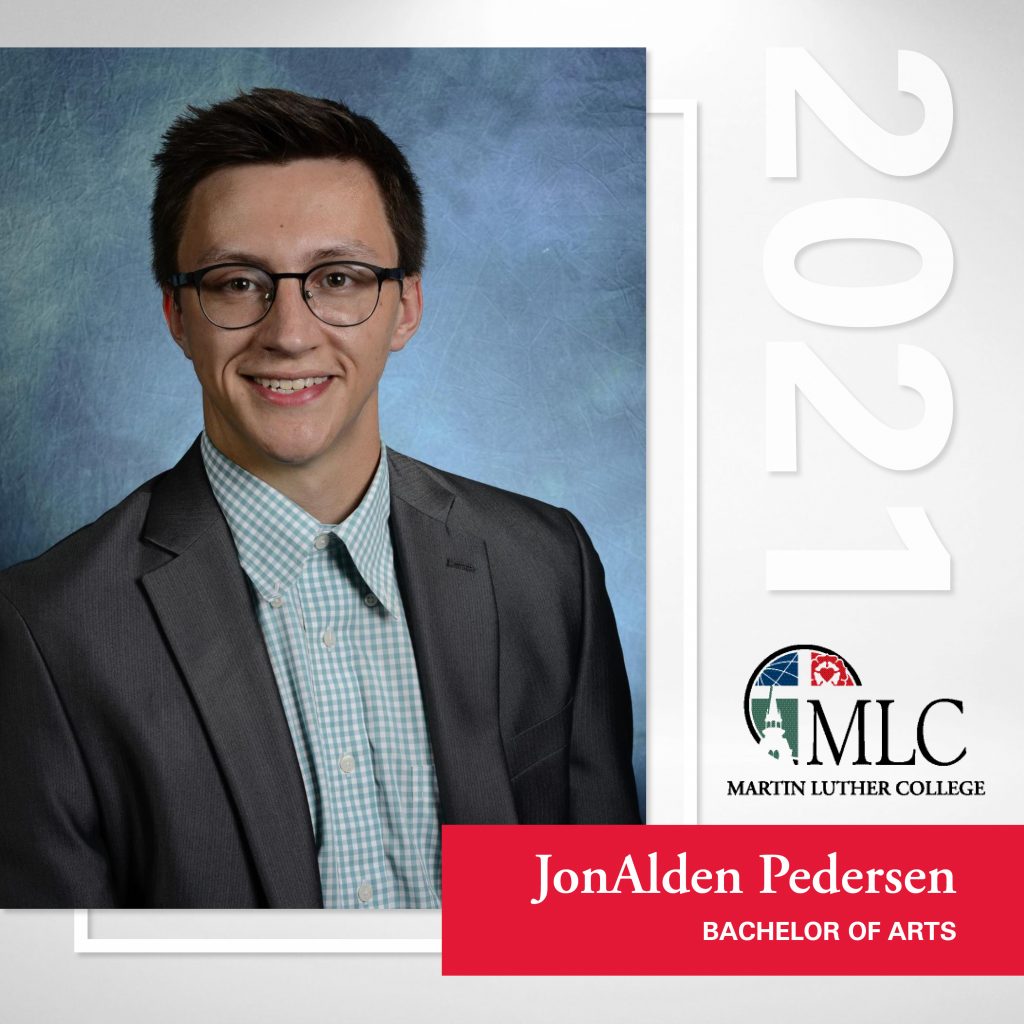 Favorite Bible Passage
Who has known the mind of the Lord? Or who has been his counselor? Who has ever given to God, that God should repay them? For from him and through him and for him are all things. To him be the glory forever! Amen. ‭‭~ Romans‬ ‭11:34-36‬ ‭
Activities during time at MLC
Men's soccer, Forum stage crew, football, various daylight opportunities including hurricane relief and work in China for FFC
Special memory from years at MLC you would like to share
That one time I was able to play Football!
Favorite class
British Authors with Professor Grubbs, even though I am not a big literature guy, I always thought his class was the most thoroughly enjoyable class due to his efficiency and positive attitude as a teacher.
Words of wisdom for incoming students
Continue to grow each year in faithfulness to your classes and to your church life!