Jamee Wohling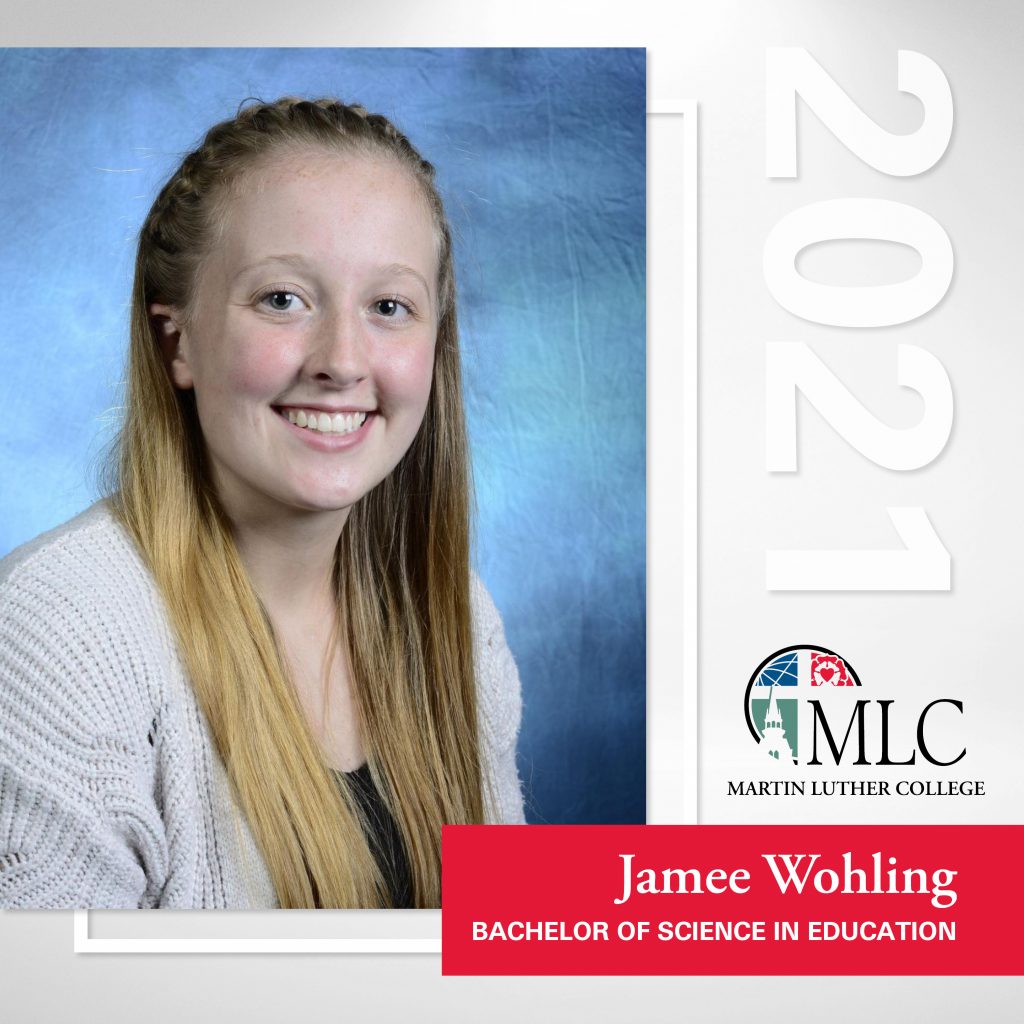 Favorite Bible Passage
He says, "Be still, and know that I am God; I will be exalted among the nations, I will be exalted in the earth." ~ Psalm 46:10 
Activities during time at MLC
Pit orchestra, Wind Symphony, Chorale, Basketball (for half a season), piano, organ
Special memory from years at MLC you would like to share
The Christmas Concerts were always a great thing to look forward to at the beginning of the year! They were just great times to get together with a bunch of other Christians and praise our newly born King!
Favorite class
Chorale because I love singing and Professor Laabs always brought a great energy to rehearsal which rubbed off on the choir!
Words of wisdom for incoming students
There are going to be some hard times throughout college, times where you question if you should really be here, but remember that God is in control of your life and He brought you here for a reason!