Jacob Bitter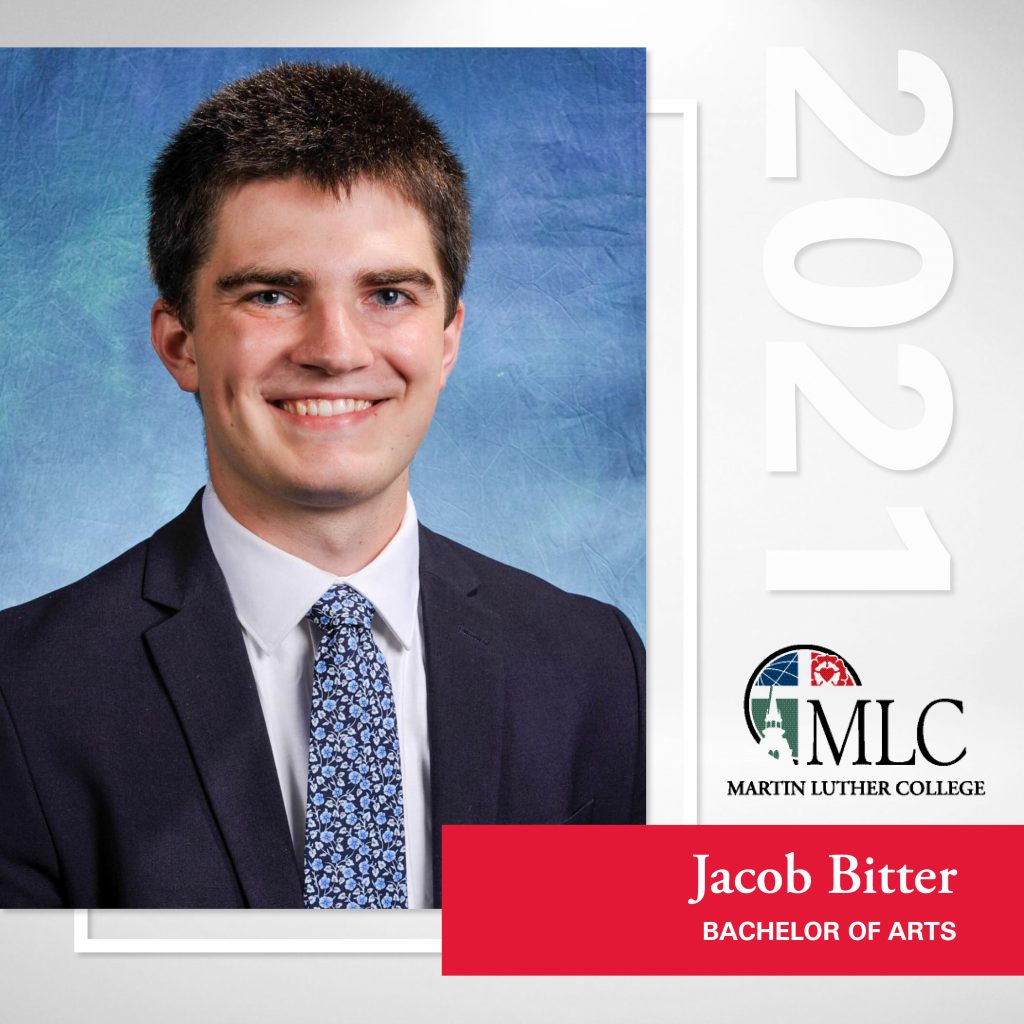 Favorite Bible Passage
From this time many of his disciples turned back and no longer followed him. "You do not want to leave too, do you?" Jesus asked the Twelve. Simon Peter answered him, "Lord, to whom shall we go? You have the words of eternal life. We have come to believe and to know that you are the Holy One of God." ~ John 6:66-69
Activities during time at MLC
Student Senate, Studium Excitare, Intramural Basketball, College Choir, Resident Assistant
Special memory from years at MLC you would like to share
Prof. Schmoller's SPaM "Schnitzelbank" Remix
Favorite class
Advanced Christian Rhetoric. It was the first time I was able to dig into the Bible and wrestle with a text which culminated in an evening chapel devotion. Sitting with other men and discussing the Bible in a deep and impactful way really helped arouse my excitement for future ministry.
Words of wisdom for incoming students
You will learn just as much from your classmates as you will from your professors, lean on them as well.