Isaiah Zabell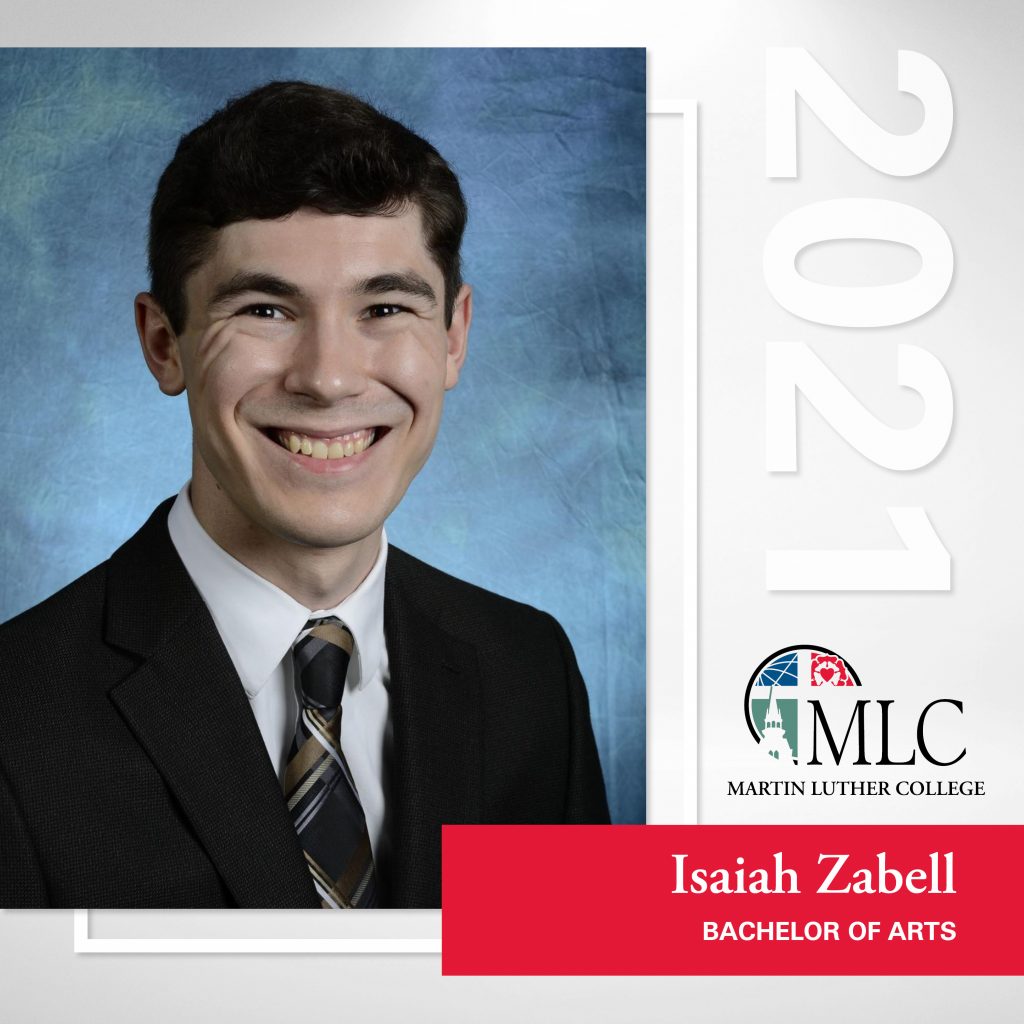 Favorite Bible Passage
And we know that in all things God works for the good of those who love him, who have been called according to his purpose. ~ Romans 8:28
Activities during time at MLC
Choir, Handbells
Special memory from years at MLC you would like to share
I went on College Choir tour to the Southeast this past spring.
Favorite class
1 Corinthians was my favorite class because I soaked in a lot of exegetical biblical insights from Prof. Fredrich's teaching.
Words of wisdom for incoming students
Prayer is more helpful than we often take it for. Pray when you feel stressed, and pray thanksgiving when the Lord helps you through.