Isabella Robinson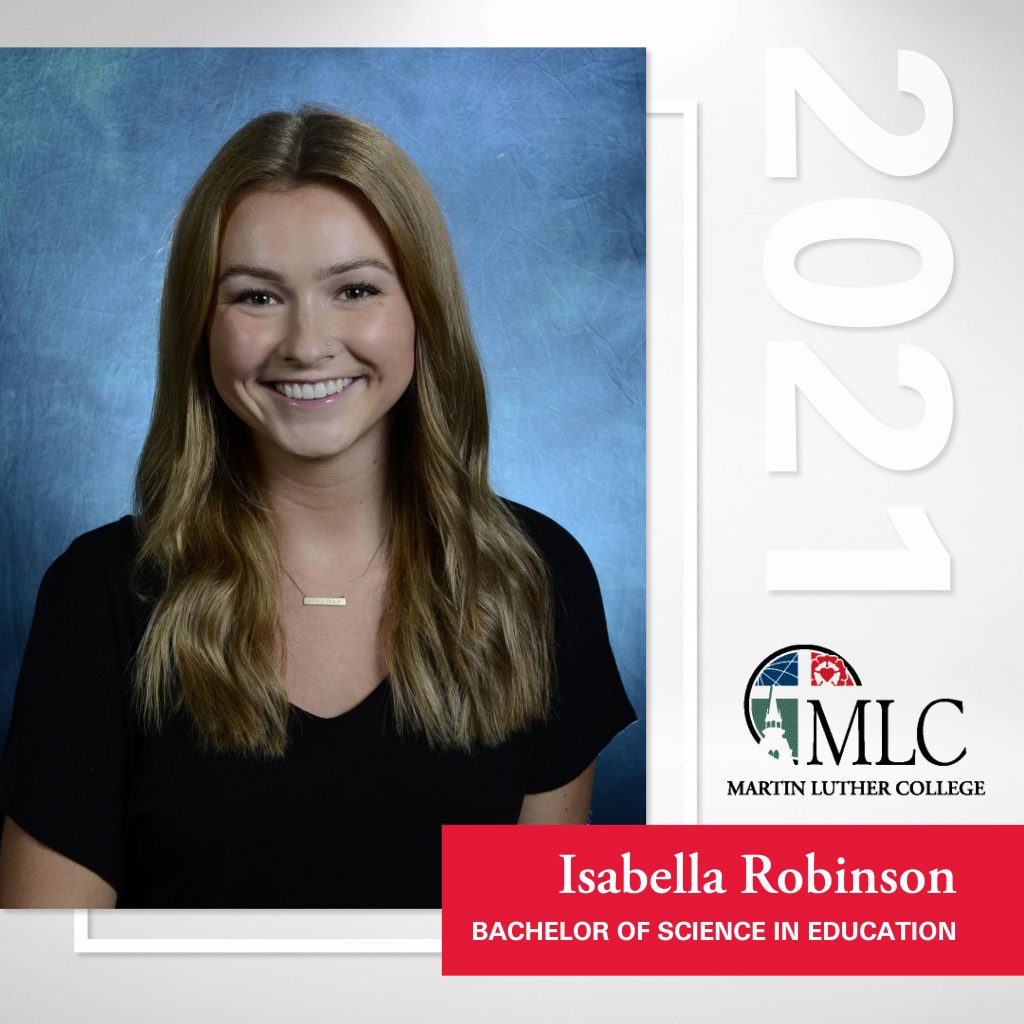 Favorite Bible Passage
If we live, we live for the Lord. And if we die, we die for the Lord. So, whether we live or die, we belong to the Lord. ~ Romans 14:8
Activities during time at MLC
I was a part of Chorale for 3 semesters and sang as an Alto.
Special memory from years at MLC you would like to share
Memories that I will leave MLC with are all the special friends that I made while being at MLC. I transferred into MLC as a sophomore coming from UW-Milwaukee without knowing barely anyone. I felt so welcomed and that my presence was always appreciated by students, staff, and professors.
A specific memory that I have is Bingo Night 2019. Bingo Night is so much fun and well-looked-forward to! I really wish there were more Bingo Nights throughout the semester. During this game, I was fortunate to get bingo, and was able to win a handmade quilt! To this day I still sleep with this quilt, as it is my favorite blanket I have ever had!
Favorite class
My favorite class was either Christian Doctrine I or Christian Doctrine II. This class focuses on our Christian Doctrine - what our beliefs are and what part of Scripture they are based on. Also in this class you get to discuss real life scenarios and situations that will possibly one day occur in your own life as a called worker.
Words of wisdom for incoming students
I'm not sure what future years will look like at MLC with Covid, but get involved in activities all that you can. There are so many fun activities and events that happen on a weekly basis at MLC. It makes being away from home a little better when you have a lot going on and to be apart of. Another piece of advice is to get a good group of friends. I have made the best relationships while at MLC, and I can tell that some of them will be lifelong! Don't be afraid to meet new people and just let your light shine in all that you do!!! 🙂