Heidi Groth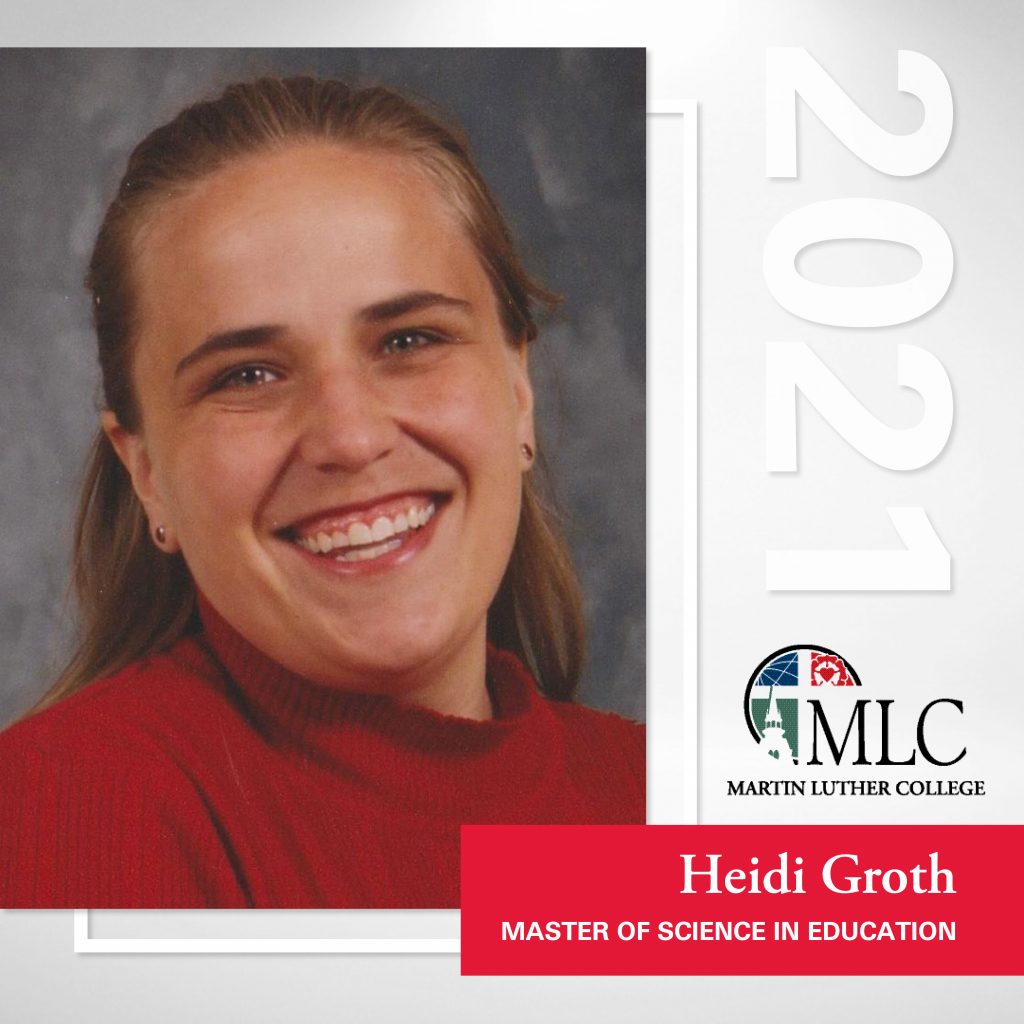 Favorite Bible Passage
Now faith is being sure of what we hope for and certain of what we do not see. ~ Hebrews 11:1 
Activities during time at MLC
musical, plays, outdoor theater, working in the cafeteria
Special memory from years at MLC you would like to share
While working in the cafeteria we had breakfast for supper. I was working at the griddle and the manager let us make shapes with the pancakes. We used a pizza flipper to make a bunny pancake that was almost 2 feet long. I think one of the football guys was appreciative that we had managed to portion supper correctly for him!
Favorite class
Western History and Civilization - I took so many notes as Professor Koelpin said we could be tested on anything he said. It was interesting to just listen to him talk.
Interpersonal Communication - This class is used by me regularly in my ministry. I especially appreciated that part of the class had a service focus.
Literary Criticism - I love to read and this gave me the chance to talk about books and really dig in deep and see how everyone is impacted differently by literature.
Teaching Reading - Dr. Whaley did an awesome job preparing us for our role as "guides on the side" within daily classrooms.
Words of wisdom for incoming students
Take time to get to know your classmates. These will be partners in ministry and their perspective and encouragement gets all the more appreciated as time passes. You will also love Teacher's Conferences and when your congregation gets a call list because you realize it will be a chance to reconnect with wonderful friends.