Gabriel Plocher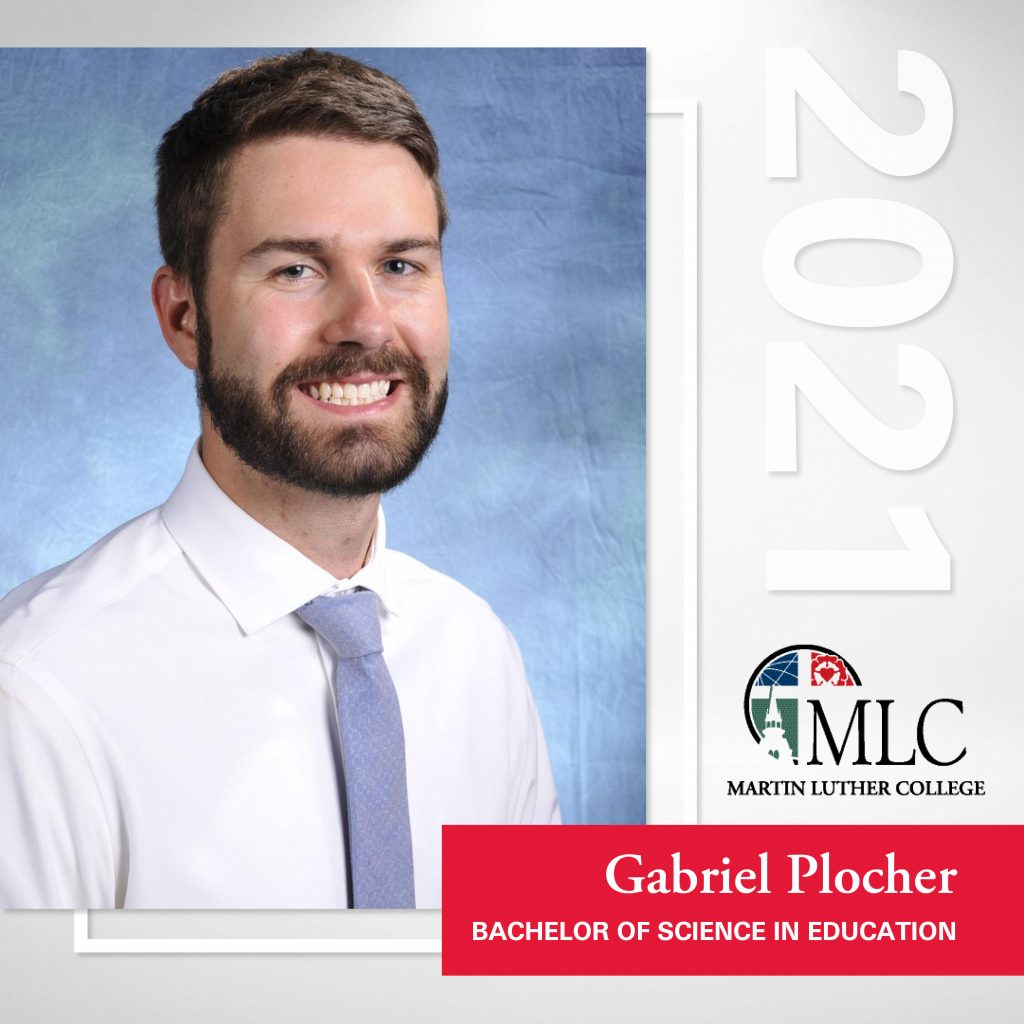 Favorite Bible Passage
He has shown you, O mortal, what is good.
And what does the Lord require of you?
To act justly and to love mercy
and to walk humbly[a] with your God. ~ Micah 6:8
Activities during time at MLC
Soccer, Meet Math, Organ
Special memory from years at MLC you would like to share
Group game nights in the LSC!
Favorite class
Calc 3 and 4 with Prof. Fredrich
Words of wisdom for incoming students
Get out of your comfort zone. Ministry is not about just doing your thing, it's about meeting others where they are comfortable!