Ethan Jaeger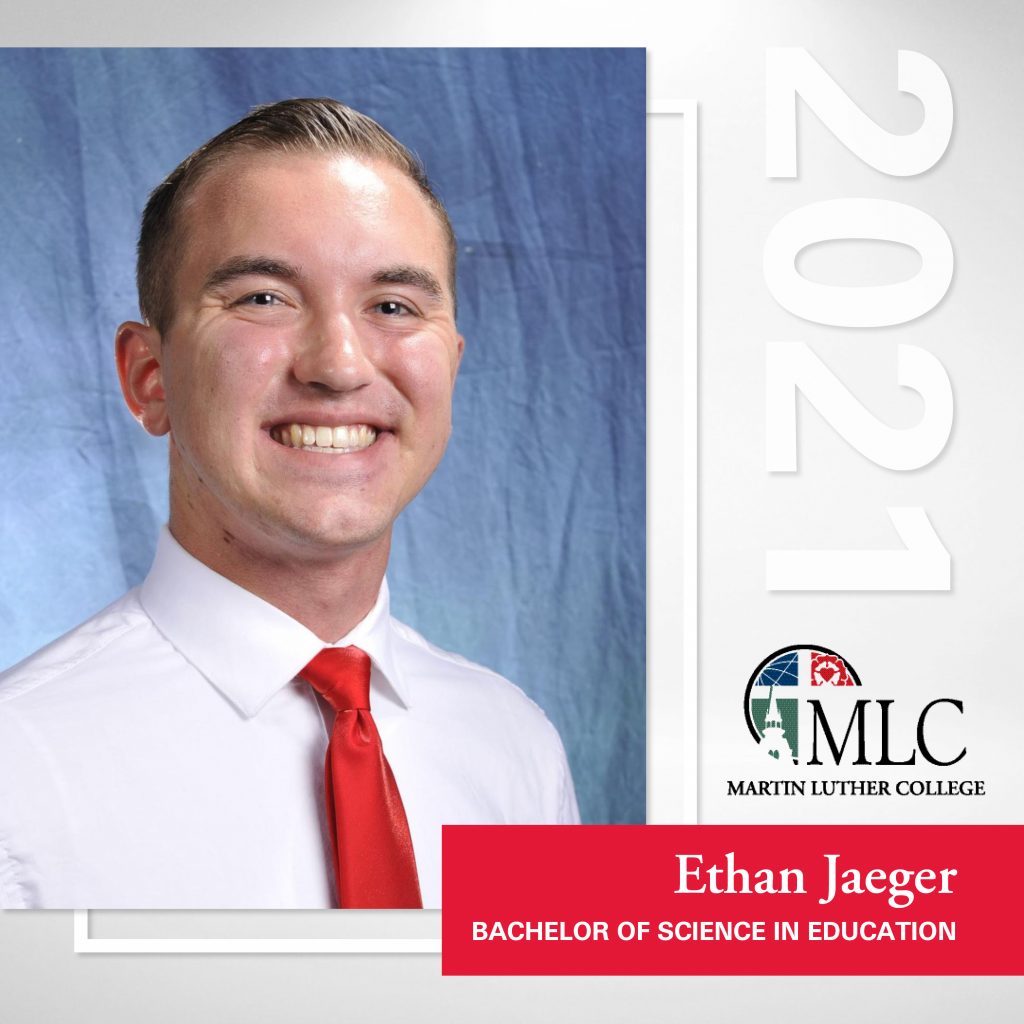 Favorite Bible Passage
God is our refuge and strength, an ever-present help in trouble. ~ Psalm 46:1
Activities during time at MLC
Meet Math officer, Rocket League esport player, intramural basketball, Mannerchor.
Special memory from years at MLC you would like to share
I don't necessarily have a specific memory in mind, but creating the bond of Christian friendship with young like-minded men and women that will last a lifetime was by far my favorite part of MLC.
Favorite class
My favorite classes were any that were high-level mathematics courses. Our math major group had some great camaraderie; we worked hard and played hard together. Our professors were wonderful as well, knowing where we would struggle and how to help us succeed.
Words of wisdom for incoming students
Keep your doors open. You never know how God will use you.