Ethan Carter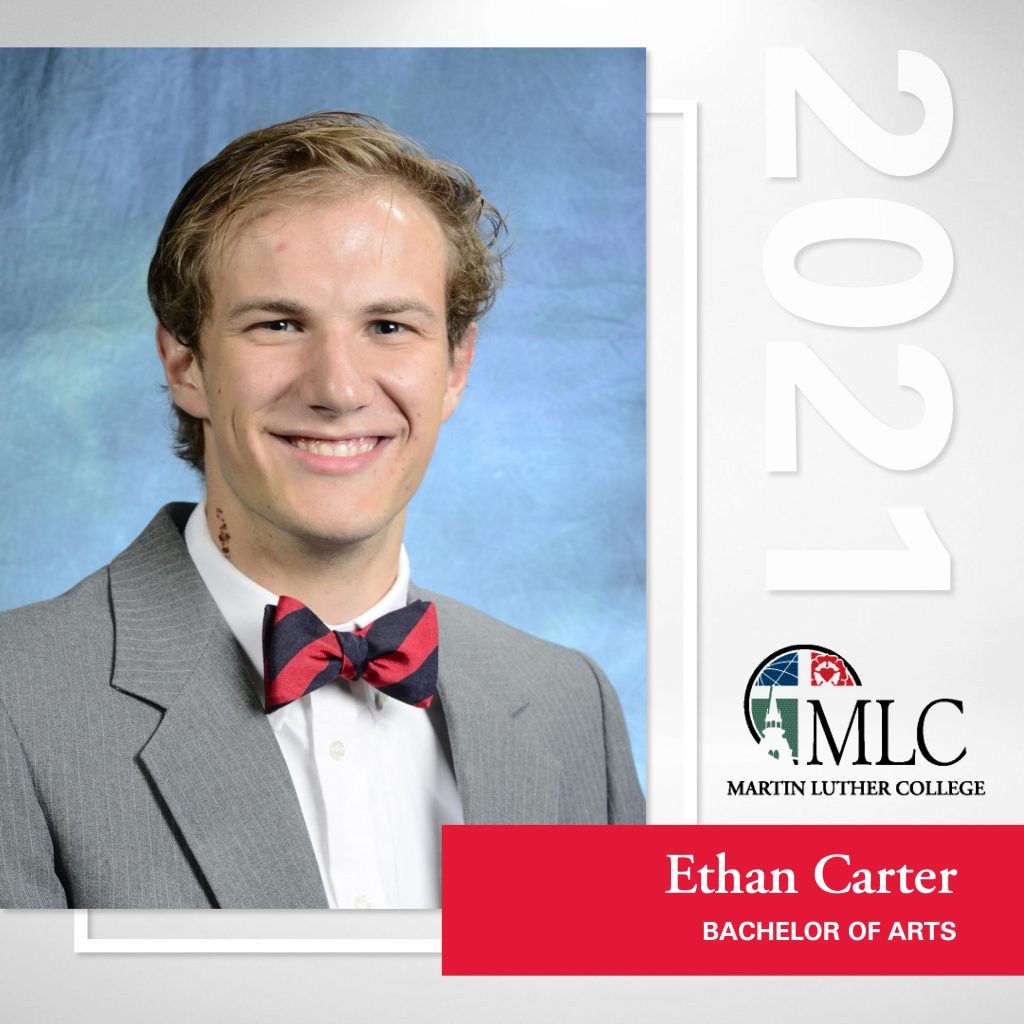 Favorite Bible Passage
Whether you turn to the right or to the left, your ears will hear a voice behind you, saying, "This is the way; walk in it ~ Isaiah 30:21
Activities during time at MLC
Cross Country and Track
Student Senate
Editor of the Black and Red
Student Athletic Advisory Committee
Special memory from years at MLC you would like to share
Waking up at 6 am on the 500th anniversary of the Reformation hearing a blasting brass chorus on the top of the roof of the LSC. I'm pretty sure it was below freezing outside too.
Favorite class
Prophetic and Poetic Texts - In this class, Prof. Nass took us through the Book of Joel, with a careful look through his commentary, as well as what other authors had to say about Joel.
Words of wisdom for incoming students
Be involved!