Emmalie Olsen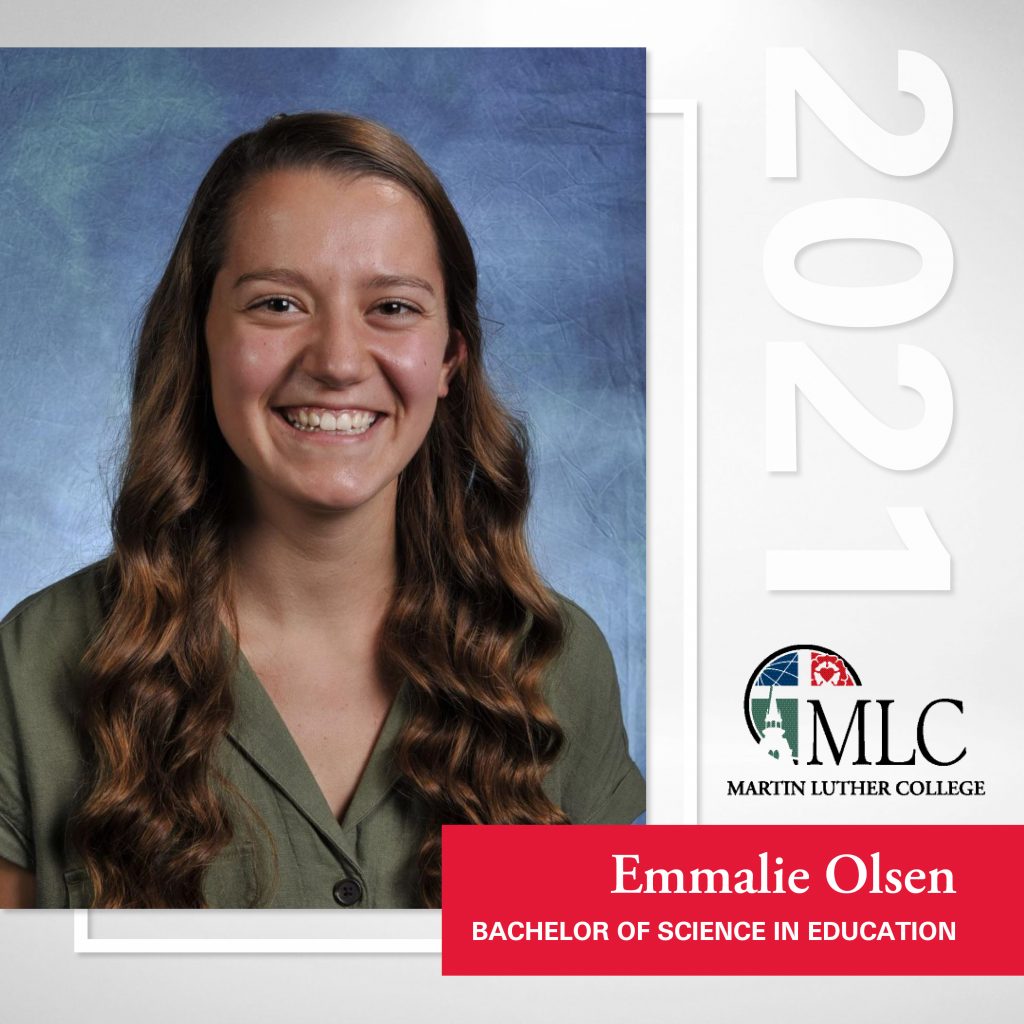 Favorite Bible Passage
For if, while we were God's enemies, we were reconciled to him through the death of his Son, how much more, having been reconciled, shall we be saved through his life! ~ Romans 5:10
Activities during time at MLC
Cross country, track and field, SAAC, Daylight, STEM&M, Wind Symphony, Dorm Staff, Spanish Immersion
Special memory from years at MLC you would like to share
MLC XC long bus and years of love, support, hard workouts, and laughs with my team.
Favorite class
Marine Ecology - my fav not just because it was in Jamaica, ha ha. Snorkeling and so much hands-on exploration and work was amazing. I learned so much and developed a passion for that subject!
Words of wisdom for incoming students
Go to chapel. Nap later. Explore til you find where you can hone your gifts from God and genuinely enjoy the activity. And if you don't find something you love, start a new campus group or activity! Whatever you decide to get involved in, throw yourself into it. These are the years when you start learning to be all things for all people in your ministry, so take advantage of (or make) your opportunities to prepare for a life of service to God's kingdom.