Emma Turriff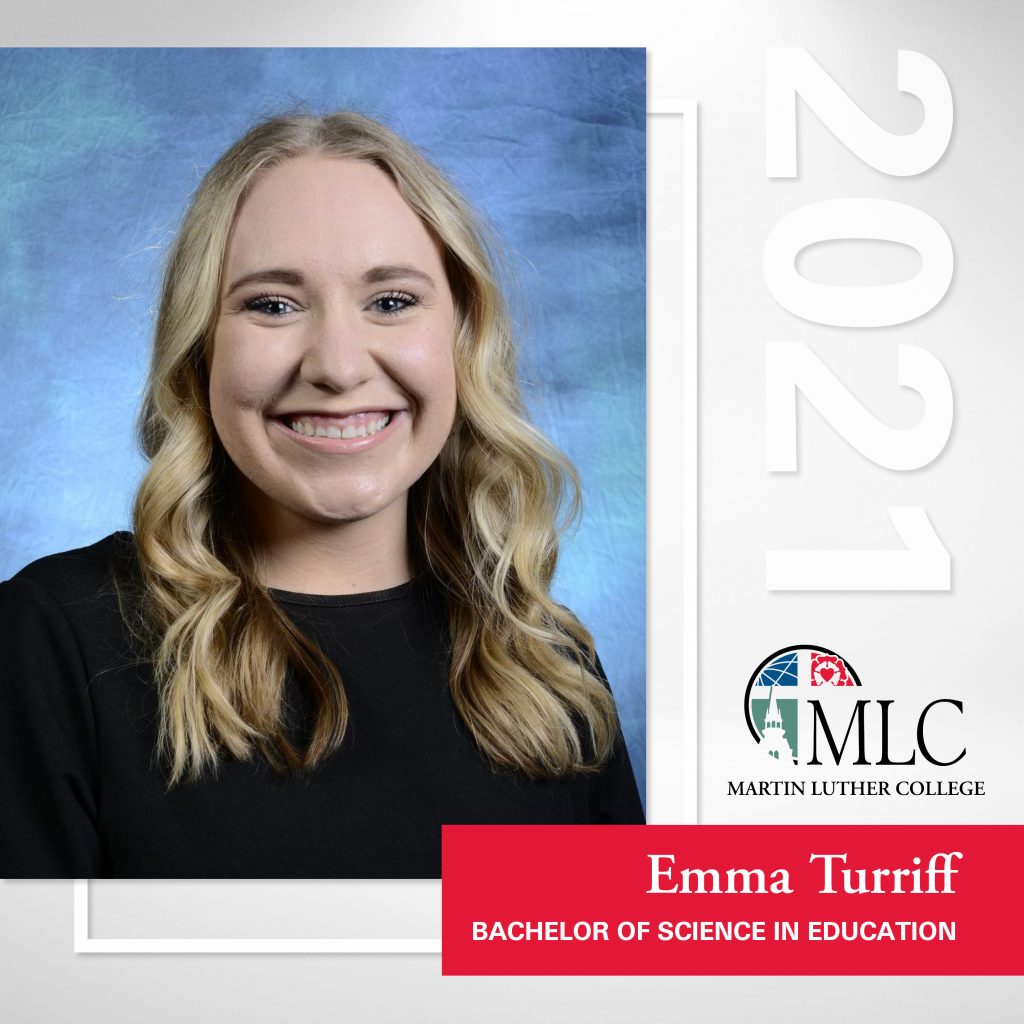 Favorite Bible Passage
But we have this treasure in jars of clay to show that this all-surpassing power is from God and not from us.  We are hard pressed on every side, but not crushed; perplexed, but not in despair;  persecuted, but not abandoned; struck down, but not destroyed. ~ 2 Corinthians 4:7-9
Activities during time at MLC
Freshman Year musical! The Sound of Music!
Special memory from years at MLC you would like to share
Dominoes nights with Allison Grunke and Ali Lindemann in the dorm!
Favorite class
Any early childhood class! The entire group of early childhood majors is really a family. Prof. Mellberg and Prof. Loomis are incredible, strong female role models for future early childhood teachers and directors! I'm extremely thankful for their kindness and support the last 5 years!
Words of wisdom for incoming students
Focus on the ministry throughout all your classes and remind yourself of all the wonderful things you should be thankful for!