Emily Witkowski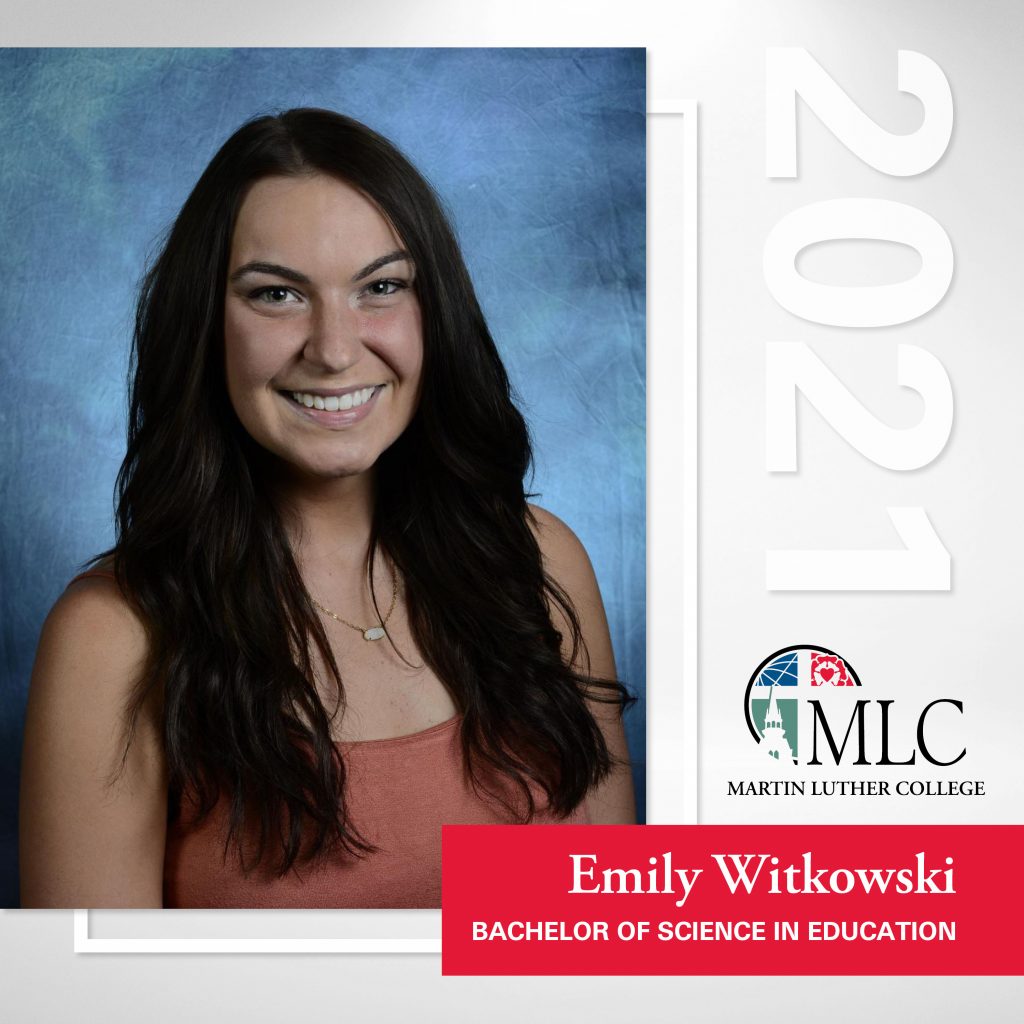 Favorite Bible Passage
Trust in the Lord forever, for the Lord, the Lord, is the Rock Eternal. ~Isaiah 26:4 
Activities during time at MLC
Basketball team and soccer team
Special memory from years at MLC you would like to share
Making new friends that will last a lifetime!
Favorite class
Foundations of History- being able to explore and analyze history from many different angles was eye opening! Professor Baganz and Koelpin are teachers which made the experience even better!
Words of wisdom for incoming students
Enjoy every minute and if you have an opportunity to go on a trip or go out, do it!