Emily Brand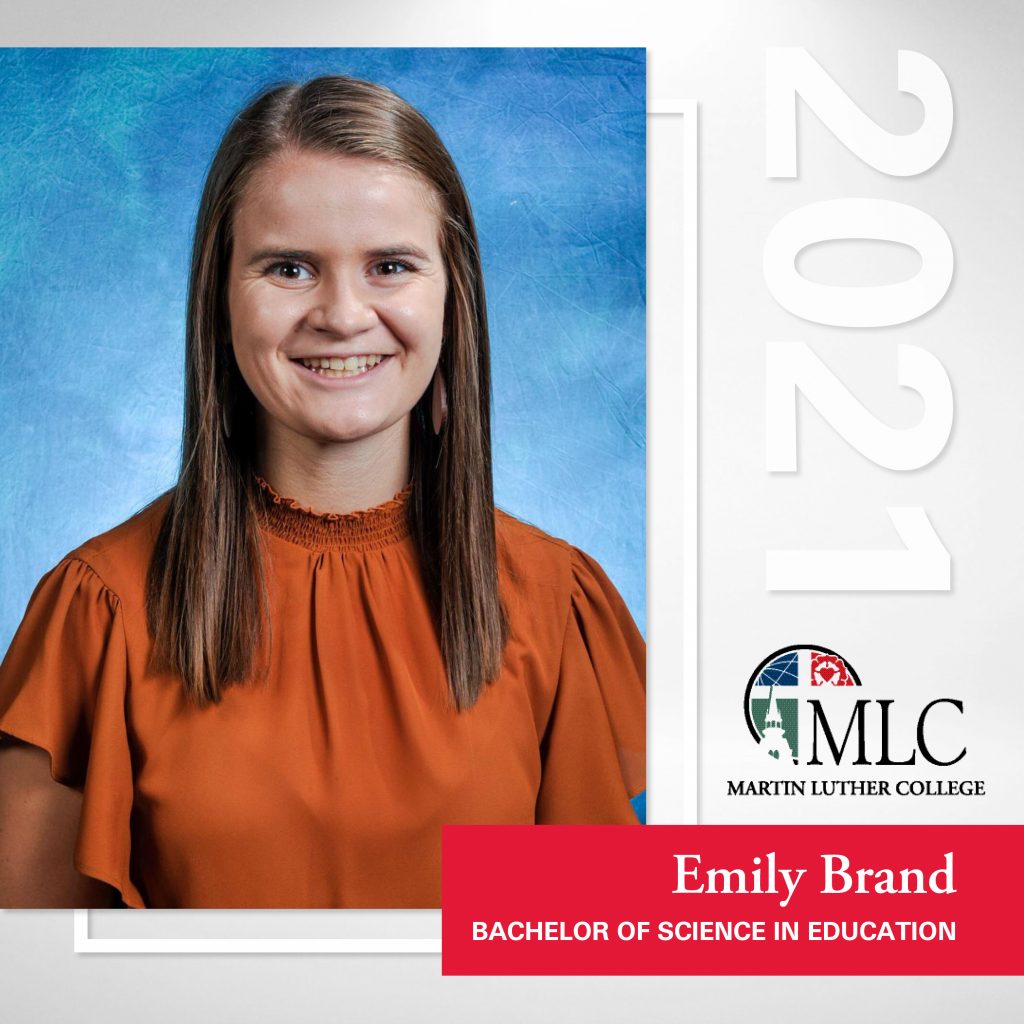 Favorite Bible Passage
Jesus replied, You do not realize what I am doing now, but later you will understand. ~John 13:7 
Activities during time at MLC
During my five years at MLC, I ran cross country for four years and helped coach my fifth year. I have been a RA for two years and was a dorm supervisor this past year. I also was a part of Student Senate for two years. In addition, I was also the student coordinator for Women's Ministry and Prison Ministry.
Special memory from years at MLC you would like to share
My experience on the Cross Country team is one I will never take for granted. That team became a family early on. I treasure the hard workouts, dedicated team, and inspirational coaches I have been blessed with. By far, the bus rides and group chats have been something I miss already. We are a Christ-centered, driven team!
Favorite class
Administration of Early Childhood, for the aspect that it seems very applicable as I look to hopefully complete my Master's in Administration someday.
Words of wisdom for incoming students
My freshman and sophomore years were filled with many uncertainties of whether or not I wanted to continue my education at MLC. However, looking back now, I am forever grateful God answered my prayers and kept me here. I have become very comfortable and have had the opportunity to grow in a variety of ways. For that reason, I will miss my time on the hill greatly.