Eliza Punzel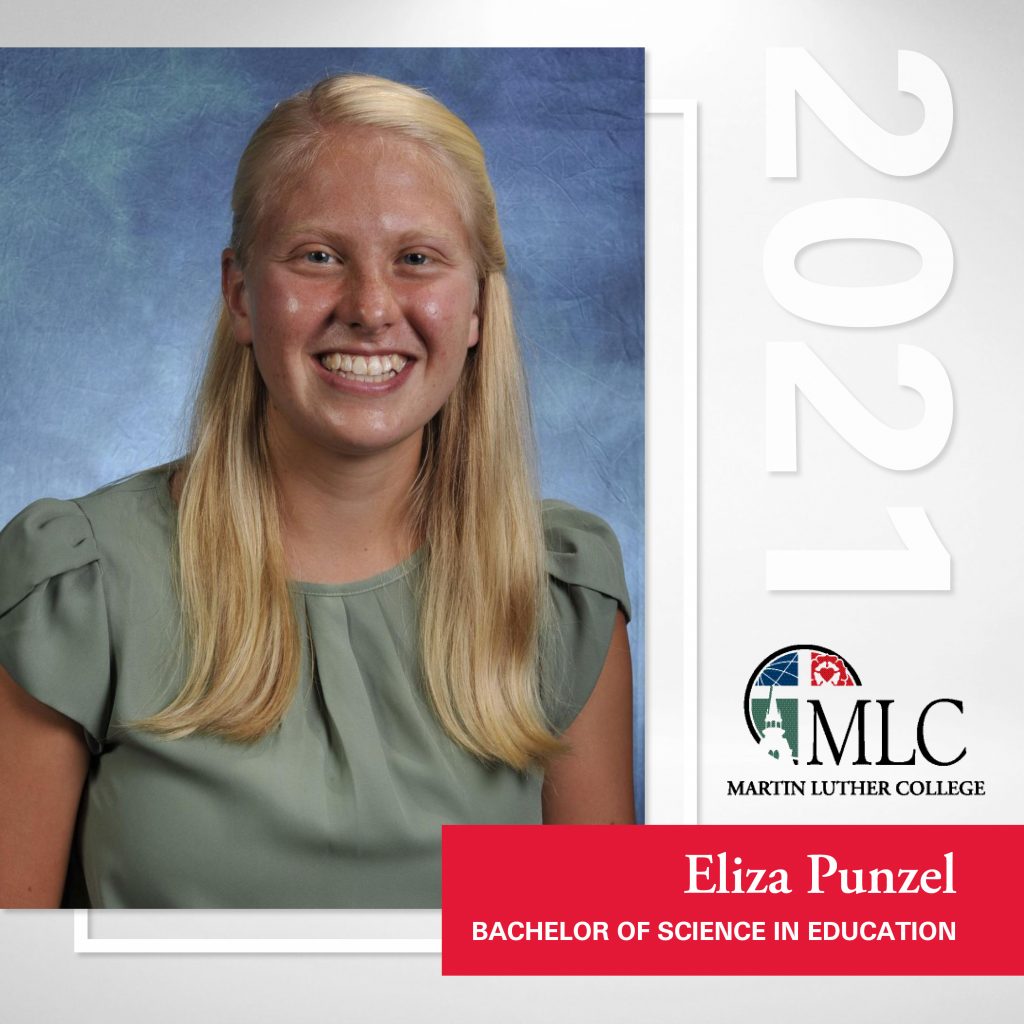 Favorite Bible Passage
Whatever you do, work at it with all your heart, as if working for the Lord ~ Colossians 3:23
Activities during time at MLC
cross country, Aulic, STEM&M
Special memory from years at MLC you would like to share
Freshman year Arbor Day I got assigned to an unfamiliar group with way more members than most groups and was instructed to meet at a different spot than every other group. I was utterly confused for a bit; but on that day I was introduced to the joys of pulling invasive buckthorn in the rain with other nature enthusiasts and met some excellent people- who happened to be eating worms whilst pulling buckthorn- that are now dear friends.
Favorite class
One of my favorites was Professor Grubb's Reading in the Content Areas class. Professor Grubbs does a marvelous job modeling genuine teacher-student relationships AND gives the absolute best, most timely, helpful, and specific feedback on assignments I have ever experienced.
Words of wisdom for incoming students
Be ambitious and do things, but always remember your worth comes from Christ, not from the activities, classes, work, or anything else you do.