Claire Schimanski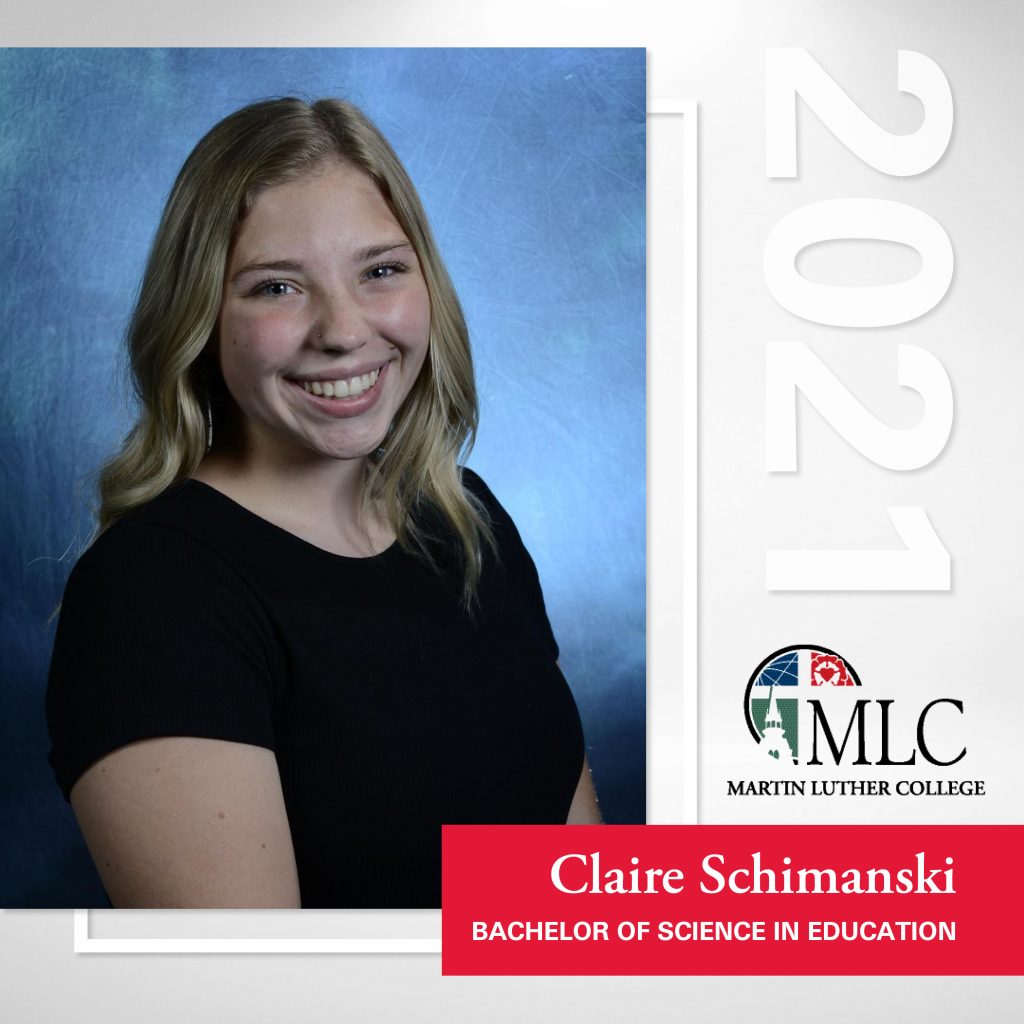 Favorite Bible Passage
When Jesus spoke again to the people, he said, "I am the light of the world. Whoever follows me will never walk in darkness, but will have the light of life. ~ John 8:12
Activities during time at MLC
Urban Ministry- Heart of Teaching
Special memory from years at MLC you would like to share
Every spring, when the weather got warmer, my friends and I would spend time outside doing homework and hanging out.
Favorite class
My favorite class would be all of the clinical classes which were Children's Literature, Teaching Reading, and Teaching Language Arts. These classes are were I started feeling like an actual teacher and getting excited for my future classroom.
Words of wisdom for incoming students
Do not be afraid to make friends and be involved in activities! Take lots of pictures and soak up the time. It goes by fast!