Christian Monday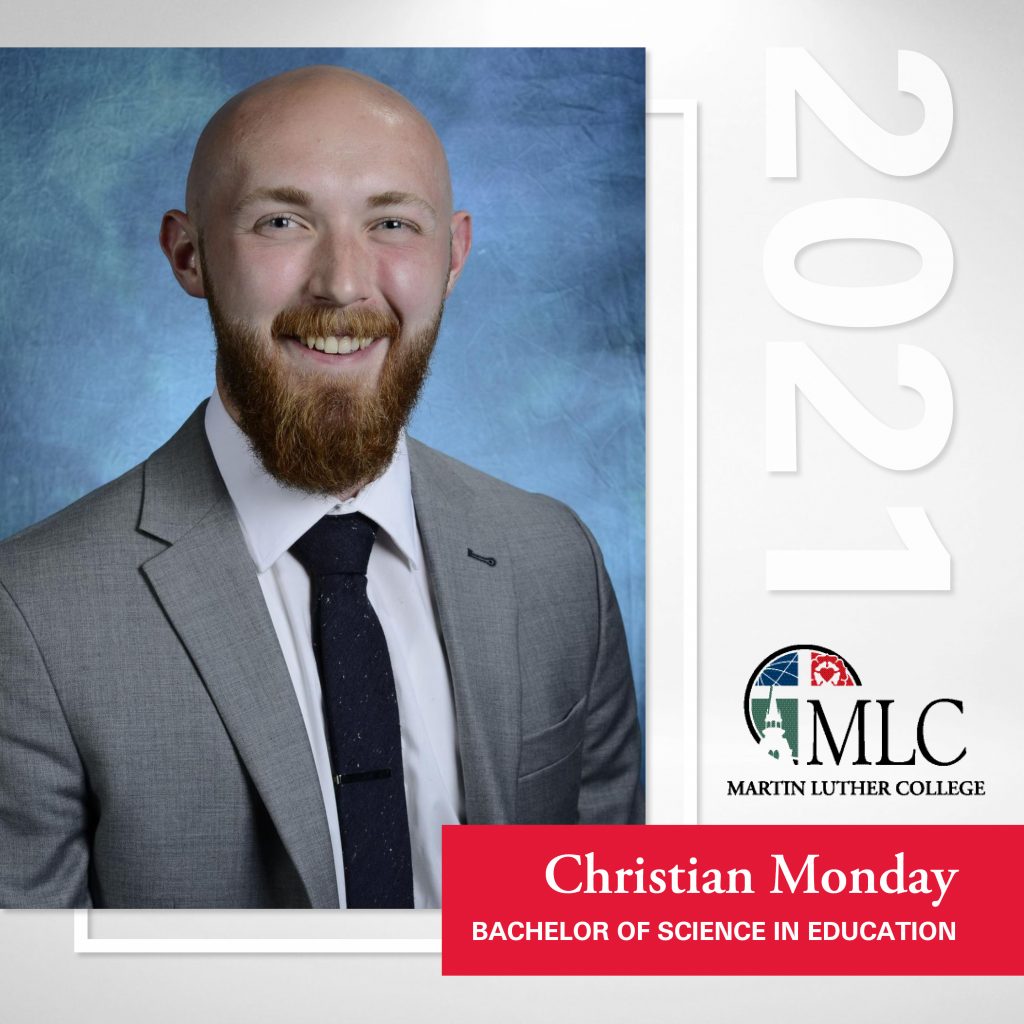 Favorite Bible Passage
Though the mountains be shaken and the hills be removed, yet my unfailing love for you will not be shaken nor my covenant of peace be removed," says the Lord, who has compassion on you. ~ Isaiah 54:10 
Activities during time at MLC
Mostly working
Special memory from years at MLC you would like to share
Coming "home" (to my dorm room) and getting to spend time with my friends every evening is something I'll always cherish.
Favorite class
Interpersonal Communication was a blessing because it helped me step into the shoes of other people, which goes a long way in viewing each individual as a soul in need of Christ's love.
Words of wisdom for incoming students
Prayer teamed with the mentality that you are in the world yet not of the world will help you on your path to public ministry.