Caleb Paul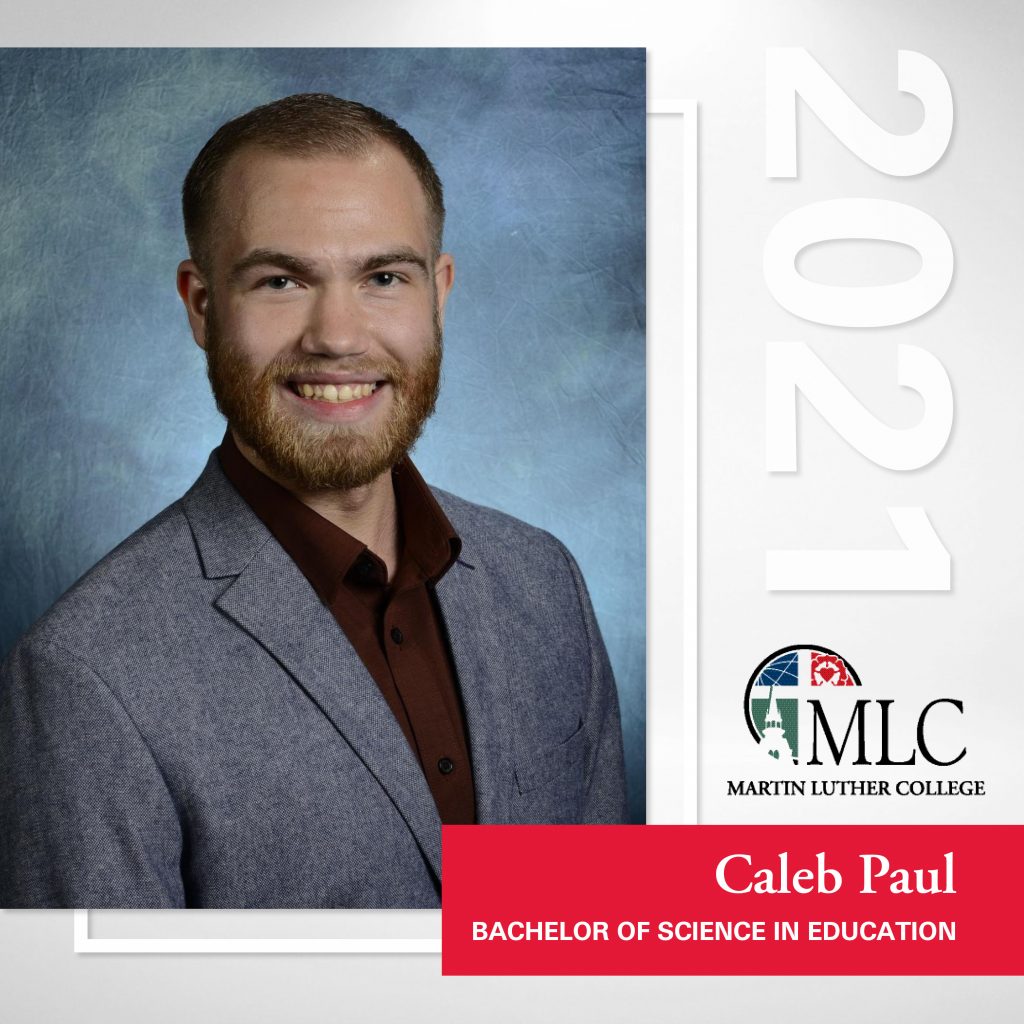 Favorite Bible Passage
On this mountain the Lord Almighty will prepare
    a feast of rich food for all peoples,
a banquet of aged wine—
    the best of meats and the finest of wines. ~ Isaiah 25:6
Activities during time at MLC
Art in Ministry, MLC forum - 2 musicals, 2 winter plays, 2 one act plays, College choir, Chorale, Christmas concert (Violin), Adjunct Spanish Professor, intramural volleyball, talent show, Library worker, Ultimate frisbee.
Special memory from years at MLC you would like to share
I invited people to my dorm room every night for tea time. At one point I had 14 people over, drinking tea and enjoying some fun fellowship time.
Favorite class
Frisbee Golf and Ultimate frisbee - with Professor Lang. I took this class Freshman year, and it was a blast. It was a super fun way to get to know my classmates and play some frisbee sports around New Ulm. Coach Lang was a fantastic teacher too!
Words of wisdom for incoming students
Talk to people you don't know, it's how friends are made.