Buok Chuol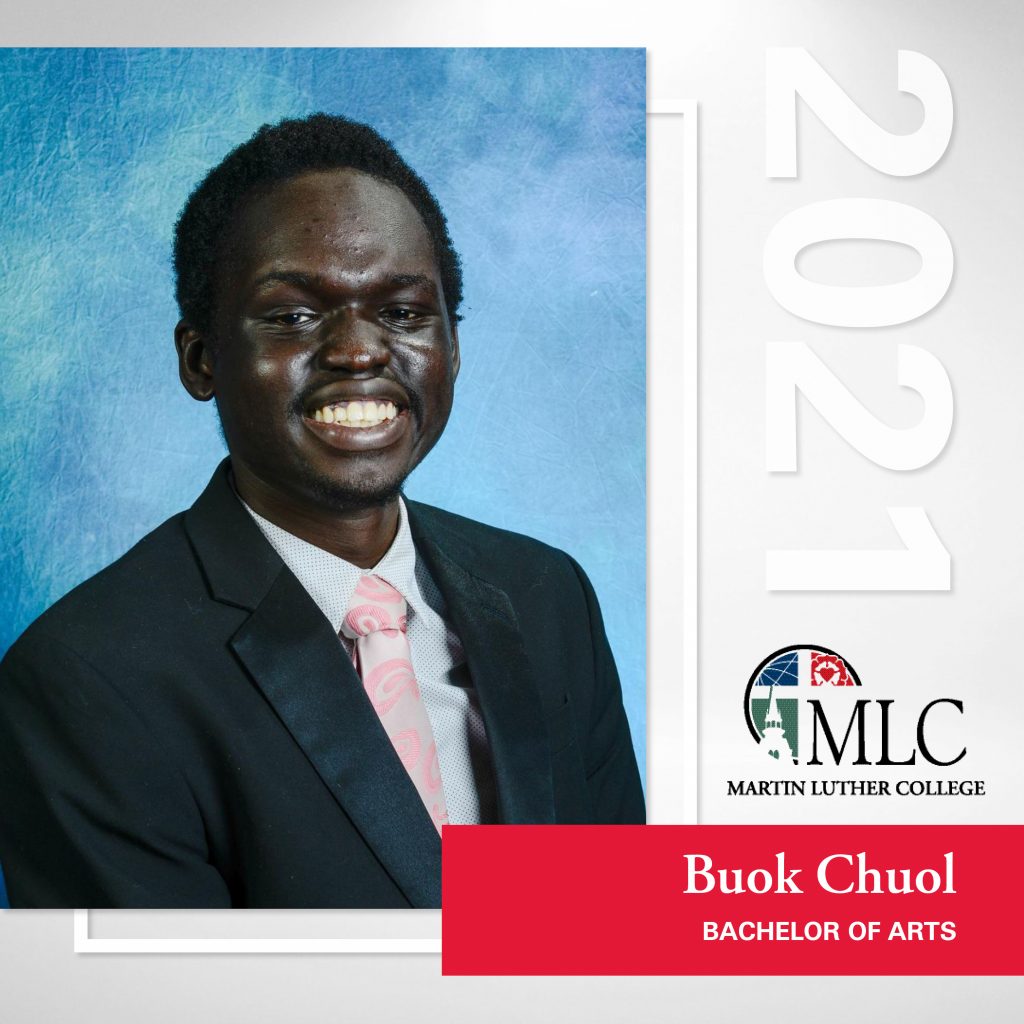 Favorite Bible Passage
Do not be afraid of what you are about to suffer. I tell you, the devil will put some of you in prison to test you, and you will suffer persecution for ten days. Be faithful, even to the point of death, and I will give you life as your victor's crown. ~ Revelation 2:10b
Activities during time at MLC
One Act- Sophomore, Committee on Diversity- President, SCCLC- member,
Special memory from years at MLC you would like to share
The events of SPaM like SPaMball and the camaraderie we all shared with the men here on campus and our big brothers at the Seminary in Mequon.
Favorite class
Softball because I got to hit dingers every other day
Words of wisdom for incoming students
Enjoy your life and the environment you live in. You'll never grow younger.