Brandon Steenbock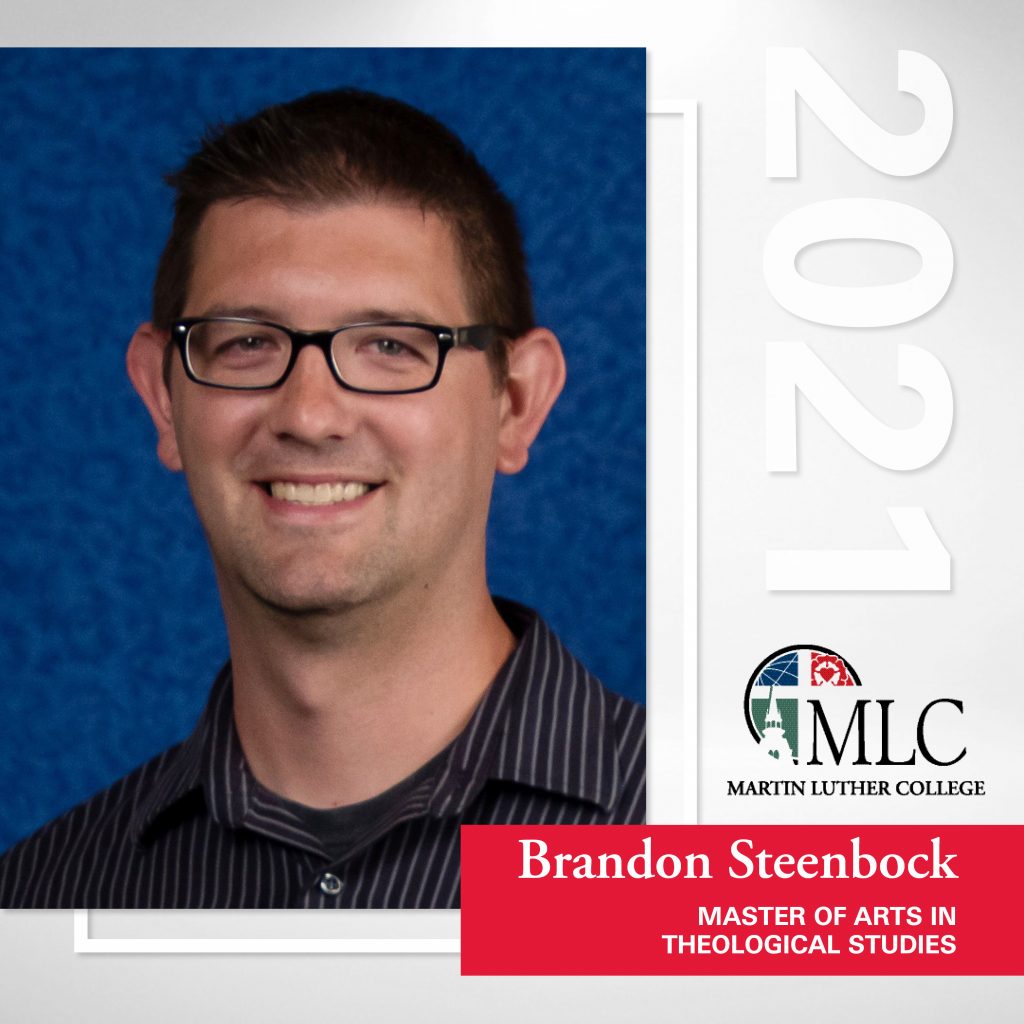 Favorite Bible Passage
One thing I ask from the Lord,
this only do I seek:
that I may dwell in the house of the Lord
all the days of my life,
to gaze on the beauty of the Lord
and to seek him in his temple. ~ Psalm 27:4
Activities during time at MLC
In my undergrad years, I just worked in the cafeteria. During my Graduate years, I was serving full time in ministry while also taking classes. In both cases, when I wasn't studying, I was working. Work while it is day, right?
Special memory from years at MLC you would like to share
One of my undergrad years I lived on the highest floor of Summit, and we called it Michigan, because no one goes there unless they're going there. Just a dozen or so of us guys tucked away up there. We used to have epic nerf gun fights and other shenanigans between our rooms. Still good friends with most of those men today.
Favorite class
Systematic Theology - Master's Level Course (MATS), in which we dug into the writings of the early church fathers and saw how they developed the theological statements that form the bedrock of our creeds and confessions today. It was so affirming to see that the things we believe today are exactly what they believed centuries ago.
Words of wisdom for incoming students
Keep studying, keep learning, keep growing. You will find ever increasing rewards the deeper you go.